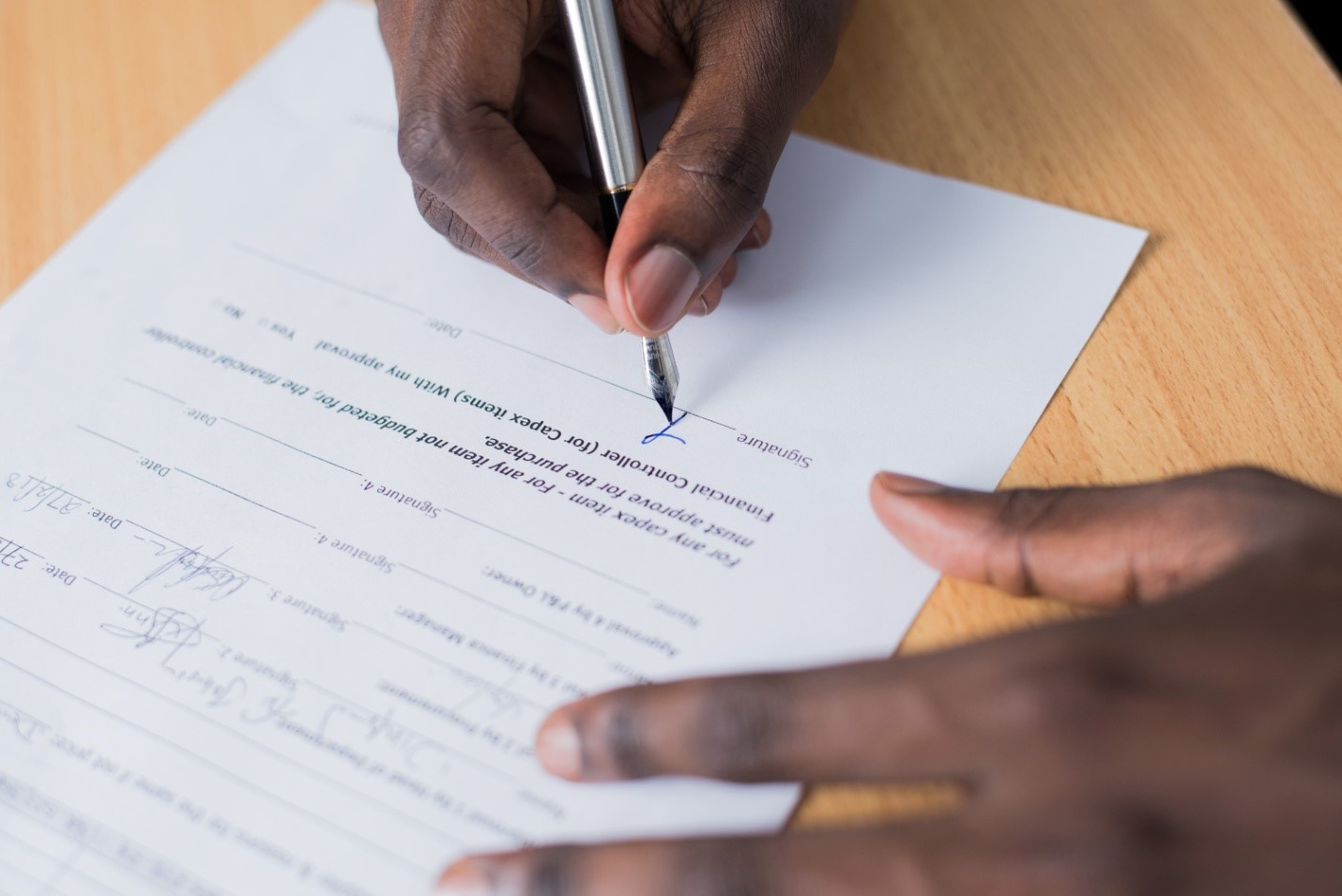 Mortgage companies finally have the capability of email signatures.
For mortgage professionals, a huge concern of daily communications is confidentiality. Nothing is more important than protecting sensitive client data.
Still, some mortgage companies haven't gotten around to upgrading their software. As software becomes more sophisticated, security and compliance features are becoming standard in the mortgage world.
One of the newest compliance features on the modern market is an integrated email signature feature that is specifically designed for mortgage employees. So how exactly does an email signature protect both your clients and your company? Here is what email signatures in the mortgage industry are all about.
The Basic Email Signature
A basic email signature consists of the wording and graphics that function as the signature of your email. Typically, it appears at the bottom of outgoing emails. An email signature includes your name and contact information so recipients can contact you. Professional email signatures can also include a logo and further details such as a link to your company website.
The use of a basic email signature is typical for business professionals in all global industries. Most email programs have a feature to create an email signature. Professionals save time by not having to manually type out their signature at the end of each communiqué. The email signature that is created by the user is saved within the email platform and each time an outgoing email is drafted, the signature automatically appears at the bottom of the correspondence. Users can be confident that their signature is consistent and professional-looking and never overlooked.
The Email Signature for Mortgage Companies

For mortgage companies, the parameters of a good email signature are more complicated.
In an industry concerned with cyber security and the handling of non-public information (NPI), the email signature needs to do more than act as a simple sign-off for loan officers. Email signatures in the mortgage world play an important part in preventing data leakage.
In fact, emails can be such mine fields for cyber threats that the mortgage companies often use sophisticated, multi-layered email engines to protect the data that loan officers handle on a daily basis. As a doorway into data systems where tons of NPI is housed, email carries a high possibility for data breaches. Specialized mail servers especially for mortgage companies can integrate safety measures like malware, spam protection, anti-phishing components, and features that guard against advanced threats and cyber attacks.
To improve the defense of the system, these platforms also provide a confidentiality statement that legally protects the data within the body of the email from sharing, copying, or other redistribution attempts. This kind of message should be prepared by legal professionals to be consistent and editable from a centralized place within the mortgage company. This is where mortgage software comes in.
How This Software Works
An email signature tool released in 2018 by mortgage software company ABT illustrates how this feature works. Their mortgage-specific email platform, EmailGuardian™, has a signature Control Panel that links the email platform with software that connects API's to have read and write permissions between Microsoft Azure's Active Directory, Office 365, and the mortgage company data.
This Control Panel allows Administrators to edit permissions and control the entire company's employee signatures with a few clicks of the mouse. Each mortgage employee has their own profile to edit their signature but the final result is limited to parameters within company style guides.
Finally, the module has a control feature where the lender can toggle their NMLS number on or off, making it available to colleagues and customers only when necessary. The employee's identification information, the official confidentiality statement, and other critical business information are pulled directly from the company's active directory so there is no chance for misspellings or errors.
The Benefits of Email Signatures
The three main benefits of specialized mortgage email signatures are compliance, consistency in branding, and employee management. First, compliance is easy when the parameters of the signature are centrally controlled. Today's rigorous banking standards are the cause of many mortgage companies not staying within compliance. With this type of software, employees have the ability to personalize their signature without risking policy violations. Second, email signatures are a crucial part of the marketing success of a mortgage company. Consistency in branding is a given when the email signatures come standard in the email platform. Third, on-boarding and off-boarding staff is easy. In an industry where employee management is notoriously complicated, handling NMLS numbers through automation instead of person-to-person saves time and headaches.
As regulations on the financial industry become tighter, mortgage technology continues to meet the needs of lenders with software that makes security easier to navigate than ever. With this convenient new tool, email signatures in the mortgage industry have finally joined the electronic age.
To learn more about integrated email signatures and the full range of cyber security features available for mortgage companies, check out SMART E-Mail Signatures from ABT.
Image: Pexels