Software Platforms
ABT provides dozens of cross application integrations that give our clients the edge in business processes. We are longtime partners and have interfaces between LOS software platforms, Mortgage Servicing Platforms, and Compliance Software.
Our connectors include:

Founded in 1985, Byte Software is located in Kirkland, Washington. While our roots are in point of sales solutions, our BytePro platform streamlines the entire mortgage production process from origination through sale on the secondary market.
BytePro Enterprise
BytePro Online
Calyx Software® is dedicated to helping mortgage professionals increase their profitability by providing reliable and affordable software that streamlines and optimizes all phases of the loan process–from loan marketing through closing. The Calyx® Solution connects loan originators and processors to borrowers, lenders, and service providers, using technology that allows all parties to exchange data easily. This seamless interaction, coupled with the robust features in the Calyx product line, increases efficiency and maximizes profitability by enabling more loans to close more quickly.
Calyx® PointCentral®
PathSoftware™

At Ellie Mae, we've been changing what's possible in the mortgage business since 1997. And while the industry has changed, our mission to automate mortgages so lenders can achieve compliance, quality and efficiency hasn't. Nor will it.
We serve banks, credit unions and mortgage companies of all sizes. We're committed to our clients. We're committed to the mortgage business. And we're committed to innovating how mortgage professionals work, and work together, to originate, process and close high-quality, compliant loans.

Available anytime, anywhere thanks to the Mortgage Cadence Cloud, the Loan Fulfillment Center operates in one comprehensive single database that deeply connects it to the Borrower Center, Document Center and Imaging Center, allowing for a seamless experience.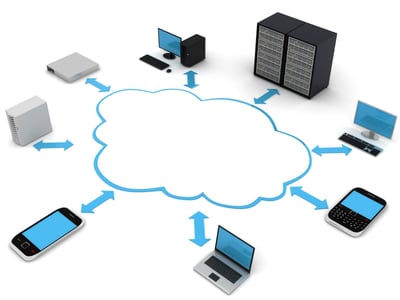 ---