While many businesses rely on the email component connected with Enterprise Office 365, mortgage lenders profit by pairing Office 365 Email with ABT's Mortgage Email Solution. Why does Office 365 Email need ABT's offering?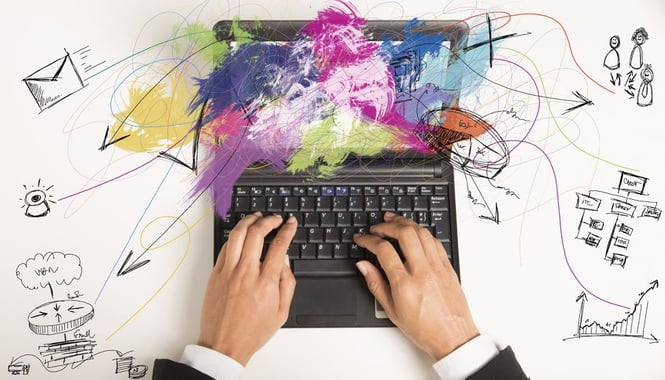 As it currently stands, Office 365 email is not configured to meet the compliance and security standards specific to the mortgage industry. Due to the inherent privacy concerns when corresponding via email with clients and others involved in mortgage lending decisions, there is great responsibility placed on each employee within your company to maintain the privacy of clients at all times. To that end, your email offering should include such components as message encryption, legal hold, and rights management. While Office 365 email works well as a starting point, it is not specifically designed to meet these requirements so essential to the mortgage industry.
Additionally, Office 365 may not fully meet your needs with maintaining a business continuity plan. Without the supplemental help of ABT's email solution, it lacks adequate data loss prevention strategies for the mortgage industry. Consider the impact of data loss on your business processes. Since email is a mission-critical service, it is unwise to put all your eggs in one vendor basket, so to speak. Since Office 365 does not guarantee 100 percent up time or data recovery, it is wise to pair it with another email solution, so that gaps in usage can be managed optimally.
Fortunately, that solution is easily available with ABT's Mortgage Email offering. Designed specifically for the mortgage industry, it meets all the security and compliance standards as they exist today. This means that with ABT, you now have secure messaging, enhanced email continuity, archiving, legal hold, rights management, data loss prevention, and eDiscovery capabilities, all wrapped up in one, smooth, seamless application.
If this sounds great, it truly is. ABT is committed to servicing the mortgage industry with superior tools at every juncture. ABT continually examines the changing landscape of the mortgage industry and adds new custom features that help you maintain compliance and security from implementation forward.
For example, ABT's new mortgage email-signature feature offers a custom email signature that meets the compliance required for disclosures like NMLS numbers. Right now, most mortgage companies are considering adding centrally controlled email signatures to make certain that they meet these regulations. The Office 365 central email-signature solution by itself lacks key features like the ability to insert the signature directly under the latest email reply or the ability to block existing email signatures in Outlook. With key features such as these missing from Office 365, it is unlikely that your company can meet compliance standards without additional support. However, with ABT's email solution, you can add this feature easily.
Regarding archiving of email communications, ABT's email archiving solution is independent of your Office 365 environment and has the capacity to store unlimited email messages located in three different geographies within the U.S. Archiving includes user-deleted messages, which offers you an extended period of time over which deleted or corrupted messages may be retrieved. And since you have unlimited storage capacity for your emails, there is a handy search feature that allows you to locate and read even older emails with lightning speed and efficiency. This works well for mortgage lenders, who need to maintain email correspondence for legal reasons, as well as for the sake of convenience.
Additionally, with ABT's email solution, you have choices regarding how to deal with planned and unplanned outages. Because Office 365 does not guarantee up-times of 100 percent, this option is not available with Office 365 alone. When you partner your Office 365 email with ABT's email solution, however, you reduce the possibility of downtime, because even if an outage occurs with Office 365, ABT's email continuity service will allow you to continue to send and receive email during an outage of any part of Office 365 email infrastructure.
Considering the enhanced compliance and security features, the data loss prevention strategies, and the business continuity features, ABT's email offering is an attractive solution for the mortgage lender looking to augment the email capabilities of Office 365.
If you would welcome more information about ABT's mortgage-industry-specific solutions, please contact us. As leaders in the field, we will gladly demonstrate how our solutions will work for you.