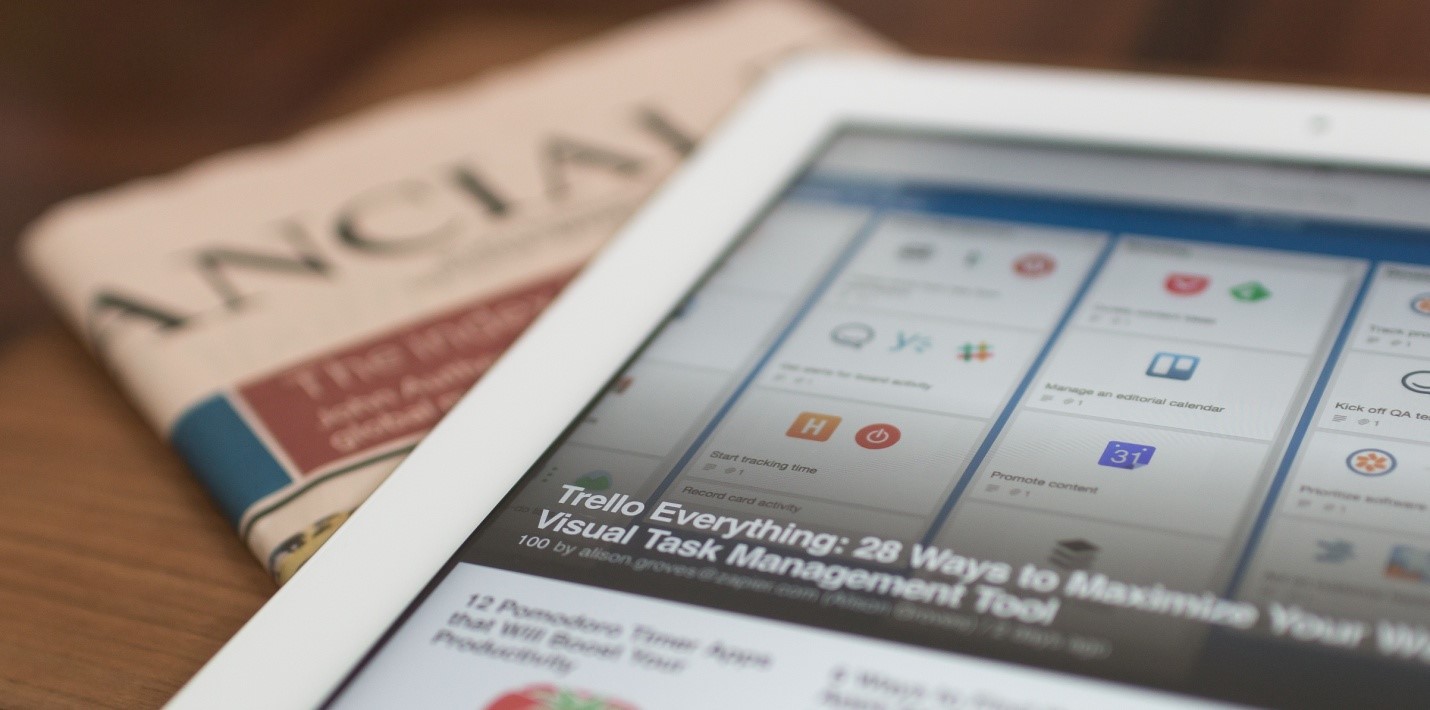 Finance customers turn to mobile banking technology.

New technology continues to change the banking landscape.
For mortgage lenders, finance technology or "fintech" startups are competing to attract lending clients.
Smartphone-obsessed customers are more mobile than ever and the number of banking platforms has exploded. With 46% of consumers using only digital channels for their banking, the way that customers handle their finances is taking a huge shift.
Here are 3 more ways that new technology is changing the banking industry in 2018.
Cybersecurity
Cybersecurity in the financial industry is experiencing a worldwide crackdown in response to infamous missteps in 2017.
Last year was rough. Large businesses from Uber to Equifax came clean with the public about record-breaking customer data breaches.
As a result, new regulations concerning finance-related cybersecurity have made it onto the books in the United States, Europe, and the United Kingdom. Stricter regulations even include naming and shaming in the public forum. For example, starting in 2018 the Financial Conduct Authority requires UK banks to publish data on how many complaints and security breaches they have encountered throughout the year.
Formerly held accountable by regulatory bodies within the banking industry, now financial institutions will be facing not only federal law but public opinion. With leaders like the EU, the UK, and the US taking the lead, other world markets are sure to follow.
High-tech options in identification and recognition are hitting the market as a way to shore up security. Biometric security and voice verification software are in development and beta testing. The new measuring stick for basic security begins at multi-factor authentication.
Mortgage lenders at any level would be smart to take notice and sort out their cybersecurity issues. The only other option is to risk having their name added to the growing list of internationally untrustworthy companies in the eyes of consumers.
Mobile Investing
Another new technology on the market takes investment consultations out of the local branch and drops it right into the investor's pocket.
A full 82% of 18 to 24-year-old smartphone owners say they use mobile banking exclusively.
Feeding the demand for putting banking applications onto mobile devices like smartphones and tablets, fintech is making lending and investing more accessible than ever.
This new wave of mobile finance is letting millennial do-it-yourselfers have all the control by using plain language and visuals to explain financial terms. Bankers are replaced by explanatory screens and animations. Investment apps even let new customers dip their toes in the investing game by allowing customers to have a "practice run" before dealing with actual money.
Small-scale investment companies are reshaping the barriers to entry by allowing new investors to get in the game for as little as £250 in the UK. These game changers are coming about due to aims of open banking legislation strategies for reducing monopolies.
This new family of mobile investing apps offers greater control than traditional banks over their mobile-based portfolios, even allowing customers to pick and choose investment baskets based on trending labels like "socially responsible tech".
New Technologies
Beyond cybersecurity and innovation in mobile investing technology, there is a host of newly-developed niche finance technologies hitting the market.
Robo investing automates the risk appetite assessment process.
Full integration of voice assistants are popping up. Capital One partner Alexa can now tell customers their account balances and spending habits after a night out.
Though historically skeptical towards bitcoin and cryptocurrency, credit giant Mastercard changed their tune in 2018 and announced open support for virtual currency in the Asian-Pacific market.
It's too early to predict which of these new technologies will have staying power and which ones just won't stick, but they all have one thing in common. They all work on the basis of a hybrid platform that combines human and computer-based tools to carry out financial services.
These new integrations of technology into the banking world are already changing the way that consumers approach banking.
With 2018 is primed to be the year that tech saturates the finance industry, mortgage lenders and other traditional finance institutions have no choice but to take notice.
Join us at the cutting edge of technology with regulation-compliant cyber security, remote device access, and more. ABT equips mortgage lenders with the tools for success in a digital world.
Image: Unsplash