Cyber thieves are amping up their attacks on major banks and the U.S. Federal Reserve. Recently, $81 million dollars was stolen from a Bank of Bangladesh account at the New York Fed. Cybersecurity officials are rapidly securing possible entry points for cyber thieves, finding that the most ordinary access points, such as email and social media accounts, can be all a thief needs to gain access to highly sensitive data. What does this mean for mid-sized lenders in the mortgage industry?
If large-scale organizations are strengthening their security measures, then mid-size organizations should do the same. Your organization is only as strong as your weakest partner. However, by placing your data in the cloud and securing access through a single, secure portal, your organization can better protect against a breach. This type of vulnerability management solution can be key to keeping your clients protected.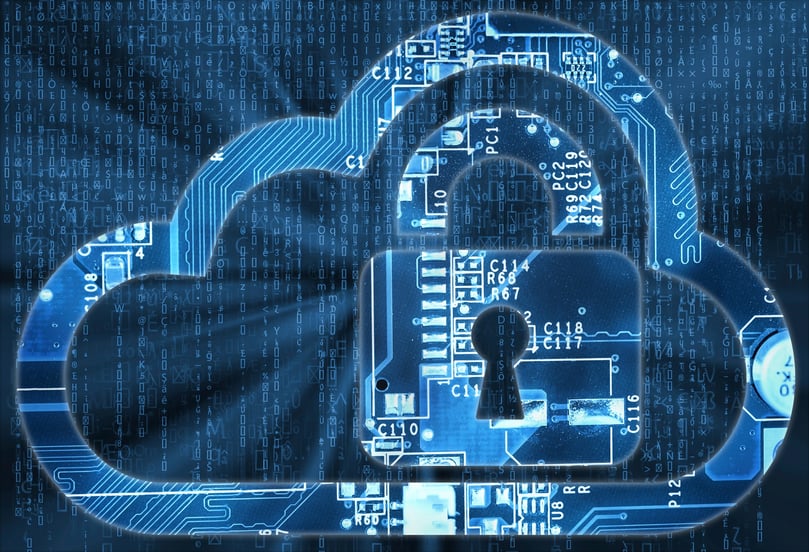 Here are three ways the cloud bolsters your mortgage company security:
1. Maintain Banking Standards and Compliance
Experts forecast that the mortgage industry is moving toward banking standard regulations, which is one way to avoid an increasing number of breaches within the mortgage industry. Jeff Bernstein of T&M Protection Resources, a New York City-based information security firm, told Scotsman Guide:
It is not just the mortgage company that comes into contact with the consumer data. It is also their business partners. A typical loan will include other parties. There will be attorneys involved, loan servicers, title companies, insurance companies, and a company that collects consumer data is only as secure as its weakest partner.
Loan officers accessing information via MortgageWorkSpace®'s single, secure web portal are able to aggregate information in a secure workspace, providing peace of mind to customers and maintaining above-standard compliance.
2. Integrate Software and Data Securely
Cloud-based dashboards, like those provided by MortgageWorkSpace®, provide users with an interface that accesses Encompass, office software, and email from any device, without the need to update software or security on individual computers. This is especially important given clients' wishes for fast service, as well as for meeting industry deadlines.
With everything a loan officer needs immediately at their disposal, even mid-scale lenders can stay competitive in an increasingly aggressive industry.
3. Eliminate the Need for Personal Files
Loan officers move on from an employer when they seek opportunities elsewhere, but the client lists and documentation they received during their tenure shouldn't walk out with them. Regulatory privacy guidelines must be followed, even when an employee moves on.
While employees are still in the fold, keeping a separate company database for proprietary information and privacy-bound data is essential for mortgage lenders, credit unions, and small banks. This does not mean that former employees cannot have access to their curated client lists—many do—but those lists should not contain any proprietary information, as outlined in your organization's employment contracts.
Brad Finkelstein of National Mortgage News quotes former mortgage originator, Karen Deis:
If the loan officer is going to maintain a dual database, they [should] not have any personal information, like social security numbers, date of birth and all of that . . .
Since secure cloud environments like MortgageWorkSpace® offer loan officers access to proprietary data in a secure environment, any information the officer keeps on Excel spreadsheets should not contain private information. Those spreadsheets and other documentation systems lack the security provided by the cloud.
Providing officers with a secure, cloud-based database protects clients from mortgage cyber-attackers. It also safeguards the company and the loan officer, ensuring loan officers do not have access to this information when they leave the organization, and that they do not take any information with them.
For more information on how cloud security, seamless updates, and cloud technologies can assist your mortgage company in maintaining compliance and increasing customer trust, please contact us.