The 21st Century has seen huge advancements in technology, advancements that are changing the world and the ways we connect, communicate, and do business. But despite all these changes, many people in the mortgage industry believe that the advancements in technology don't matter to them because, all in all, their business hasn't changed. Why fix something that isn't broken?
But the truth is the mortgage industry is changing, and that means that the technology mortgage companies use needs to change too.
Most mortgage lenders maintain local servers and manage all of their software, applications, and customer data locally on employee computers. Their systems require extensive IT support to do everything from updating company software to troubleshooting technology issues to maintaining security protocols. While this system may work for a lot of mortgage companies, technological advances have made it possible to manage all of these tasks and systems much more easily and efficiently.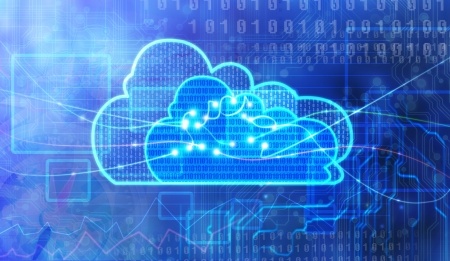 At Access Business Technologies, we're working to move the mortgage industry into the 21st century by providing the cloud-based solutions businesses need to manage their mortgage software, safely access their important data, and ensure full compliance with Consumer Financial Protection Bureau (CFPB) regulations.
Managing Mortgage Software
One of the biggest apprehensions mortgage companies have when considering a switch to new technology solutions is that it will not be compatible with their current software or will be difficult to integrate with their current systems. However, this line of thinking does nothing but cause mortgage companies to fall behind their more tech-savvy competitors.
Cloud-based systems like Access Business Technologies' MortgageWorkSpace™ are not only simple to integrate into your mortgage company's systems, but they also help you manage and access those systems more easily. MortgageWorkSpace™ allows loan officers to access their desktop, software applications, and data from the cloud from wherever they are, as if they were running them locally. This cloud-based desktop solution also provides automatic updates on all of your mortgage software, so you never have to worry about running outdated versions, as well as 24/7 technical support from ABT professionals. This lessens the burden on your in-house IT staff and can reduce their cost impact.
Meeting Modern Security Needs
The 21st century has brought with it some incredible new technological advances, but it's also brought with it the most advanced and pervasive cyber security threats the world has ever seen. As a mortgage company, you are tasked with the major responsibility of protecting your customer's private information. However, if your business is still relying on outdated security methods and ignoring mobile security altogether, then you're simply not doing right by your customers.
Security should be the number one priority of any mortgage company. A breach of security can not only cause irreparable damage to your customers but to your business as well. At ABT, we offer services that are specifically created with modern security needs in mind. From our MortgageWorkSpace™ platform to our EmailGuardian™ and DeviceGuardian™ applications, we provide essential protection for every aspect of your mortgage business. This includes complete protection from spam, viruses, malware, phishing, and data leaks, as well as sophisticated backup and disaster recovery protocols that enable you to restore your data in the case of an emergency.
Ensuring CFPB Compliance
CFPB regulations are more stringent than ever for mortgage companies, requiring that extra measures be taken to ensure the protection of consumers' financial information. Managing and maintaining the compliance of your mortgage company can be a big task without the right tools. As more and more companies face audits from the CFPB, it's becoming increasingly that old compliance methods just don't work.
At ABT, we ensure that all of our mortgage solutions are 100% CFPB compliant and that they continue to be. We regularly update our systems to guarantee that your mortgage company meets all of the regulatory requirements.
Access Business Technologies addresses all of your modern mortgage needs. Our primary mission is to provide superior mortgage lending product applications over the cloud as a managed service. Our platform supports an infrastructure and provisioning system that fosters world-class speed in deployment, coupled with unparalleled security. We also have a cloud integration and data warehousing product that brings all of our mortgage software platforms together to allow our customers to fully integrate their systems without the use local servers or software. ABT has unequaled customer technical support, complete compliance, custom-detailed reports for each client, the highest possible mortgage industry expertise, and security that rivals Fort Knox, all for one affordable cost! Contact us and let us help move your mortgage company into the 21st century.