In today's business climate, security and workforce needs are constantly changing. Like many other industries, the mortgage industry must face a whole slew of technological challenges, and they need solutions that have been adapted to those ever-changing trends.
One of the biggest trends changing the way mortgage companies do business is the move to the cloud. Cloud-based systems aren't just limited to data storage these days. In fact, businesses can manage and run their entire desktop from a convenient containerized computing service in the cloud. Services like Access Business Technologies' MortgageWorkSpace replace the traditional desktop and make it easier and more cost-effective for employees to use the latest versions of the software they know and love, without worrying about installing or reconfiguring their computers. Using cloud-based services also provides employees with greater mobility, allowing them to work from any device in any location and making it easier to stay connected to their team while on the road.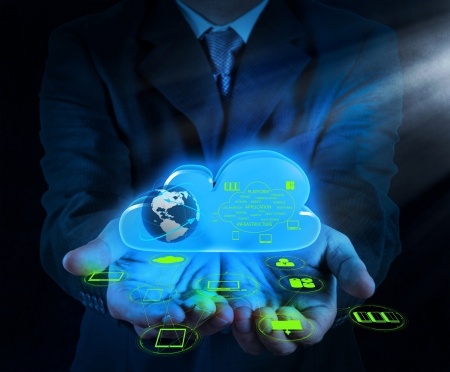 However, when moving your business to the cloud, there is a lot to consider. Here are three things to look for in a cloud-based mortgage desktop:
Mobility
One of the greatest benefits of investing in a cloud-based mortgage desktop is the ability to access the software and data you need from wherever you are. This is especially important as you consider how the rise of Bring Your Own Device (BYOD) policies have changed the way the workforce accesses confidential business data.
By offering a mobile solution for your workforce you are allowing them to continue to make vital business decisions even while away from the office. Whether they are working from home or on the road, having the ability to tap into their full desktop (including important mortgage software, applications, and information) from anywhere creates a more powerful and effective workforce.
When accessing confidential customer data on a mobile device, it's important to keep in mind the security vulnerabilities that may come with that. When looking for mortgage services that meet your mobile needs, it's important to find a solution that offers protection against security threats and is compliant with Consumer Financial Protection Bureau (CFPB) IT regulations.
Security
The mortgage industry has to be especially cautious with their security measures, due to the highly-sensitive information they handle every day. When shopping for a cloud-based mortgage desktop, it's important to not only find a company that checks all of the boxes when it comes to data security, but also one with an industry-recognized name.
One of the benefits of utilizing a cloud-based solution for your mortgage desktop is the fact that your customer data is stored in data centers that feature uninterruptible power, disaster readiness, and heavy restrictions against intruders. MortgageWorkSpace safeguards all of your sensitive mortgage applications, and applications are never sent to or stored on employee devices. Instead, they run on secure and reliable cloud servers certified for financial services companies dealing with sensitive information. Investing in a cloud-based solution means your data is kept safe in top-of-the-line data centers that are SSAE16 Type II and ISO 9001 certified.
Integration
Integrating your software can be a hassle for companies in any industry. When choosing a cloud-based mortgage desktop, finding a service that integrates with all of your existing applications and programs will save your business time and money.
Reentering data can be time-consuming and expensive and can often lead to mistakes. A cloud-based solution that can move data safely and accurately across programs within it's own suite of applications, as well as with third-party applications, creates a more productive workforce.
ABT Mortgage WorkSpace offers a cloud-based mortgage desktop solution that is trusted by hundreds of mortgage companies across the country and has a 97 percent customer satisfaction rating.
ABT's platform, PowerCore, provides the infrastructure it takes to bring a secure and easily-accessible desktop to any computer or device with an Internet connection. The platform creates a central location for all of your mortgage data to be stored, reducing the cost of in-house IT and allowing your loan officers to close loans more quickly.
Additionally, ABT's MortgageWorkSpace service offers a solution that is easy to implement and offers nearly 100 percent uptime. By moving to the cloud, there is no longer a need to worry about updating employee computers one-by-one in order to upgrade mortgage software. This creates a more stable solution to mortgage software needs.
For more information about how your mortgage business can benefit from Access Business Technologies' cloud-based mortgage solutions, contact us today.