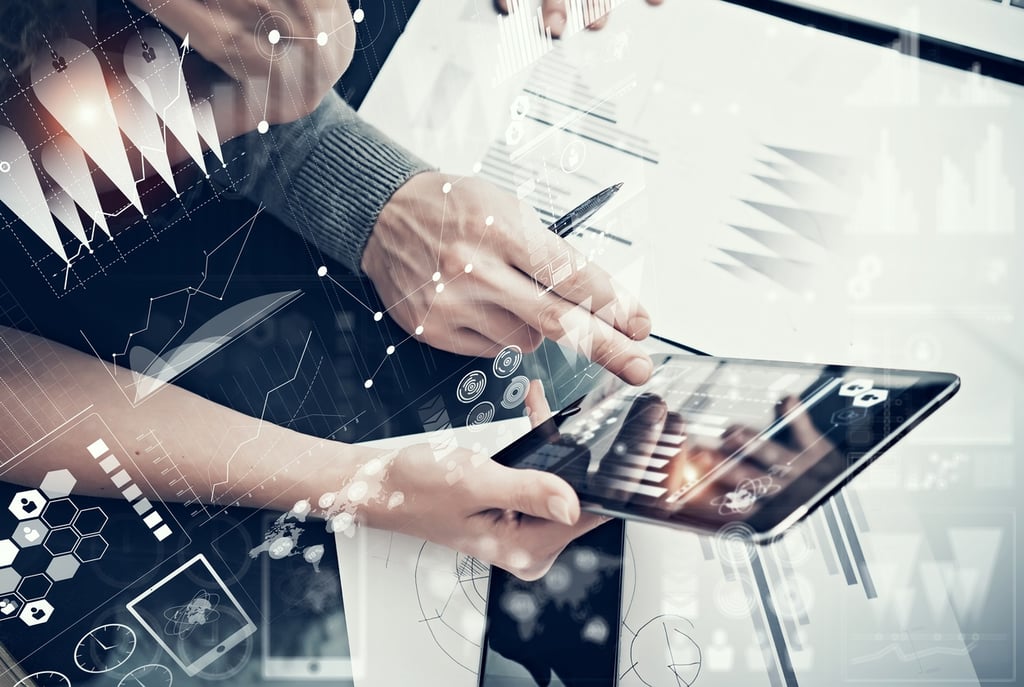 Developing and maintaining a high level of workforce productivity is imperative to the long-term success of your mortgage business. However, in order to achieve this, your loan officers need access to the right technological tools.
Technology is constantly being refined and improved upon; a constant flow of new offerings is streaming into the market at an unprecedented pace. One of the newest solutions from Microsoft, which boasts a tremendous amount of potential, is Office Delve Analytics. This innovative resource allows your team of mortgage professionals to access documents, regardless of where they're located in Office 365—from OneDrive for Business to SharePoint.
Here's how your organization can use Delve to improve your mortgage workforce productivity.
Time Tracking & Productivity
The key to success in the mortgage industry—just like with any other business—is productivity. One of the crucial metrics to effectively manage and improve upon is how your team members are spending their time. In addition to allowing management to get a firm grasp on who is doing what and in what time frame that work is being completed, time tracking provides employees with an integral resource for staying organized.
Time tracking is a key feature of Office Delve Analytics. The My Analytics dashboard allows your team members to quickly and easily track how much time is being spent on a given project, both individually and on a larger team basis. User-friendly and interactive, the My Analytics dashboard provides a method of time tracking that engenders a higher degree of productivity—both from the viewpoint of management and the individual employee.
Sharing With Delve
One of the primary challenges mortgage teams face is finding the right platform to allow pertinent information to be shared among employees, while also controlling who has access to that information. Part of increasing productivity means providing your employees with the information they need, when they need it.
In addition to customizing each individual user's content based on what is relevant to them (and constantly maintaining established permissions), Office Delve Analytics allows for quick and efficient sharing of key metrics with other employees and groups throughout your company.
Finding the Relevant Information—Fast
Office 365 encompasses a broad spectrum of applications and interfaces. Needless to say, attempting to locate the information your staff is searching for can gobble up valuable time, quickly lowering productivity. This is where Office Delve Analytics really shines.
The challenge is not the simple search for relevant information; it is actually locating that data. Office Delve Analytics uses innovative human learning—the Office Graph—to store and bookmark information for employees, based specifically on that person's work habits.
What this means is that the people and content that a person has liked, followed, shared, and searched for start to populate the user's dashboard without the need to perform a manual search. As opposed to previous solutions that simply showed "most recent" documents, Delve puts more credence in content that the user has accessed a greater number of times.
This feature holds vast capabilities for your mortgage company's document management. For instance, if an employee "likes" a bit of content that another has shared, others on your team with a similar role will be suggested that same content, creating a chain of relevant information. All of this is derived from data within Office 365, Sharepoint Online, and OneDrive. Most importantly, as it pertains to permissions, the content will populate the user's Delve results only if that user has the appropriate permission.
Maximizing employee productivity is a simple concept in theory but extremely difficult in practice. Microsoft Office Delve Analytics provides the engine to drive your mortgage company's productivity to previously unattainable levels. Access Business Technologies is a proud Microsoft partner, offering cloud hosting services that provide seamless accessibility to all of your mortgage software, including Delve. Contact us today to learn more.