As a Business owner you work very hard day in and day out. You have a great client base which you have developed over the last few years. Your clients trust you and refer their friends to you, which was one of your goals when you started your business. You have a great staff using the latest in computer equipment. The computer tech team you hired has set up a network with all of the safeguards. Your client data is protected and you have automatically scheduled data backups. You have thought of everything. Sure every once in a while there is a drive or network failure but your tech team is able to get to you in a day or two. Life is good.
Then the unthinkable happens. Your safe and secure world hits a glitch.
A wild fire burning up in the hills surrounding your Office/Data Center, forces an evacuation. You are forced to close down your network systems/company and run.

A tropical storm turns into a hurcane and floods your office as well as the town.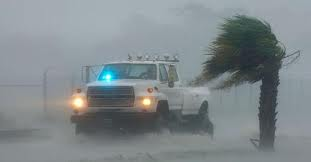 An earthquake makes accessing your office impossible.

Or something as simple as a cut internet cable line. Because a construction crew was digging in your area they make a wrong calculation and whoops...
We have taken calls from frustrated mortgage professionals, who faced these exact senerios. Some were asking about hosting solutions, others were happy because their business losses (from a mortgage systems/data perspective) were minimal since they were on our hosted solution already.
A common comment, " I thought I had it all figured out, covered all my bases." Trouble is when you take on the "IT" for your business you always need to think ahead. Figure out what will be plan "B"?
We hope the following basic steps minimize your losses. This is not rocket science and these suggestions are not groundbreaking observations...just common sense.
Location Location Location - Where is your IT environment located? In your office? Suprisingly most "equipment setups" are in the spare closet or lunch room. If so you should think about having a Disaster Recovery environment set up in a different location. A minimum of 250 miles should work nicely. Also make sure your data is flowing between the two sites. This way your data loss will be minimal when you need to access the DR site.

Keep a reserve "emergency" fund on hand for the unexpected. Servers fail, drives freeze up, internet fails. Also keep your IT support person close. In the event of a city wide disaster, you may need to rely on them to choose your small company to fix first, rather than their larger client.

Back up your data and store in a safe place. Here at ABT we back up and store in two places, at the location of the "primary environment" and we also make copies and ship them to an off site storage facility. For folks who also engage us for Disaster Recovery, their data is also in their DR environment (located at least 650 miles from primary) with data trickeling over during the day.

If you can't get to your office can you work from home? Sometimes folks neglect to consider optiions for gathering their troops and accessing systems. Where will you work from? Do you have approprate internet bandwidth resources at your business recovery site? If you are hosting your systems we can't stress this enough "Plan Ahead".

Can your clients get to you? Do they have alturnate phone numbers for you and your staff, do you have your phone system set to roll over to your alturnate numbers?
If these 5 basic steps seem overwhelming, perhaps you should consider having your environment hosted by a company like ABT. We host mortgage systems for Banks, Credit Unions and Mortgage Brokers located all over the country. Organizations large and small trust us to keep them running. Is is what we do and we do it very well. Contact us, we would be happy to discuss your needs
The ABT Team