With Quicken Loans' recent unveiling of real-time loan applications, competition between mortgage companies has reached internet speed. How can mortgage companies, credit unions and banks compete with this online vendor? By using cloud platforms and integrated software to cut down on the chaos of information sprawl and data silos and speed up their loan services.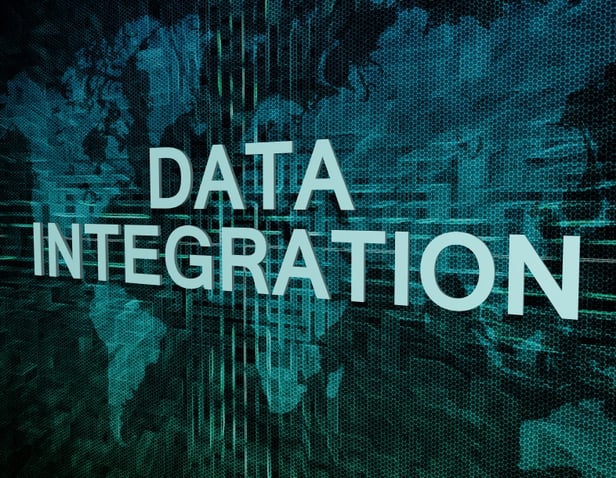 Cloud Platforms

Mortgage companies, banking institutions and credit unions offer quality service and personalized touches, perks that major online mortgage companies simply cannot provide. Still, potential customers may choose speed over quality. However, those customers shouldn't short change themselves. They can have both.

Mortgage providers, banks, and credit unions, like 1st Mid-America Credit Union, Members Mortgage, and Tyndall, are able to provide consumers with both quality and speed because they have eliminated information sprawl through integrated software platforms and decreased data silos with improved cloud security. With MortgageExchange, mortgage providers can close loans, improve security and comply with federal banking standards.

Here's how the problem occurs and how MortgageExchange software solves the issues:
Information Sprawl

Information sprawl occurs when organizations have redundant information in various places. This happens when old data never migrates to new platforms or when employees enter and exit the organization but their documents are never properly expunged or transferred. The result is slow processing of applications, redundant or contradictory customer files, and the painstaking process of compiling information from an old server to a new one. Storing information in the cloud makes that data immediately accessible to other stakeholders for updates and information gathering. Items

are archived a

nd managed across platforms, reducing redundancies and increasing efficiency.



Chaos

While collected information sprawls across servers, laptops and even hardcopy files, your business is slowing down. Applications aren't being closed. Chaos is costing money and even expansion. Once issues of information spraw

l are addressed, it's time to start thinking about moving forward. Since cloud platforms are scalable, they grow with the operation. There is no need to control information sprawl as your company grows because the information is being corralled and managed while your business moves forward.



Data silos

Data silos were

built in an attempt to ward off security attacks. Initially this idea was a good one. Sensitive information was stored in one area, safe from cybercrime. Less sensitive, but still necessary, information was stored in another. The danger of silos is the lack of information transfer and integration. In this scenario, the left and right hands don't know what the other is doing. As a result, data silos are becoming obsolete. With increasing security measures like Secure Socket Layer (SSL), data encryption and a three-tier security system, MortgageExchange is a safe plac

e to integrate all your data and keep from isolating it.
MortgageExchange
Cloud platforms store digital information, making physical servers unnecessary, but still retain the speed and security of local storage. Additionally, security updates, compliance regulations and data uploads happen immediately and consistently across all integrated software to include Calyx, Byte, Encompass and others. Legacy data migrates to the cloud, decreasing redundancies and time spent compiling and transferring older information.
Cloud platforms and integrated mortgage software aren't a band-aid or a fix-it. Rather, these technologies house deeply structured architecture that aligns with your existing mortgage application practices and processes. Coupled with IT support, MortgageExchange™ software and MortgageWorkSpace® provide you with the information you need to rapidly close loans and effectively reach out to current and future customers.
In answer to the question of whether or not small banks and credit unions can compete with large, online companies: Yes, they can, and more. Mortgage customers deserve the quality of care that smaller institutions can deliver, and smaller businesses need the ability to scale up.
To find out more about flexible IT and data management solutions, please contact us.
Need some help determining the right solutions for your mortgage business? Click below.