More and more mortgage lenders are utilizing software tools including loan servicing through cloud solutions, not just in an effort to save overhead, but also to streamline their current infrastructure. There are multiple reasons to upgrade to cloud-based mortgage loan servicing over in-house servicing.
Changing Times
Many IT professionals encourage the proactive switch to cloud-based applications, because so many upcoming software upgrades are designed for use only in the cloud. The bulk of research and development efforts also are turning toward the ultimate goal of mortgage loan servicing now in the cloud. Ever-changing technology puts an increased burden of demand on credit unions to keep up through continual software and hardware upgrades.
Why the cloud?
Software companies love cloud-based hosting because it's much easier for them to license and release new products, as well as provide updates and upgrades to existing ones. Newer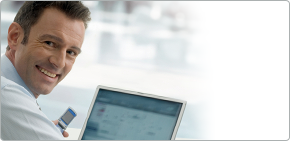 developers are now providing software exclusively for the cloud rather than offering in-house options. Credit unions benefit from increased ease of access to the newest technologies while shifting some of the workload away from their existing IT staff. The need for constant upgrades is similarly removed. Credit unions are also saved from compliance concerns, because that responsibility falls to their vendors instead.
Ideal for small credit unions
Small credit unions are already struggling to find and maintain trained personnel for the high-stress demands necessary for efficient mortgage servicing. Switching to mortgage loan servicing now in the cloud frees up valuable resources, removing the strain of keeping up in-house equipment and training upgrades for IT personnel. In the past, hardware advances have changed so quickly as to make it nearly impossible to keep up without regular system overhauls, which can be quite costly. Cloud-based hosting removes that burden from the credit unions themselves, allowing for their priority to return instead to increased customer focus.
Staying ahead of the curve
Because cloud technology is so new and its popularity is just now beginning to grow, credit unions who switch to cloud-based hosting sooner will stand above their competition. In addition to making more efficient use of their resources, they'll also be able to take full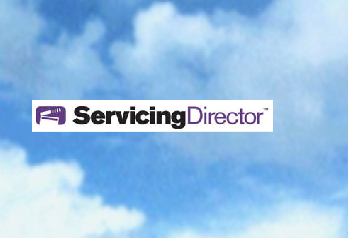 advantage of the increased time-to-market afforded by cloud hosting. The capability of offering multiple integrated services is also increased when moving to cloud-based mortgage servicing.
Safe and secure
Cloud-based hosting services for mortgage loan service providers are more likely and able to use cutting edge security precautions using the newest technology. Older in-house systems remain more vulnerable, with an increased risk for outages. Smaller credit unions may not have the staff or know-how needed to provide and maintain compliant, secure systems. Many security experts suggest that mortgage loan servicing now in the cloud provides increased safety advantages over in-house servicing.