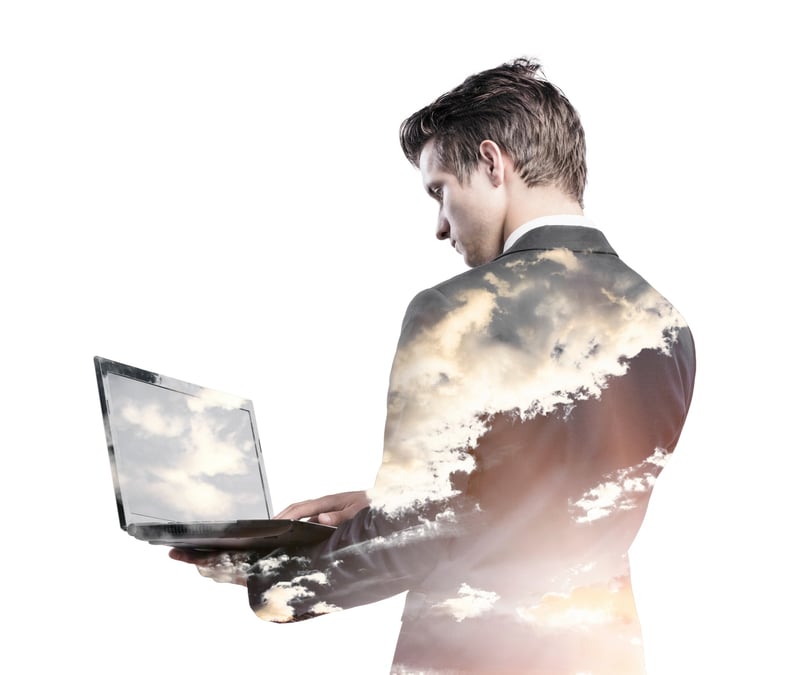 The millennial generation is getting more done than any other generation, and it is because they have embraced the technology that is available to them. Many assume that because a millennial has their head down and is holding a tablet or smartphone, it means they're playing a game or browsing social media. But there's a very real possibility that they're getting work done—even while they're waiting for their coffee, their train, or the elevator. Imagine if you could use this same approach to better serve your mortgage customers.
Cloud Technology
One of the main reasons millennials are so good at being productive is that they know the benefits of cloud computing. The cloud makes it possible to access all sorts of information from anywhere, at any time.
The average millennial doesn't believe that they need to be in the office on a daily basis unless there is a meeting. Why is that? They have the versatility to do almost anything from a laptop or mobile device because they can get all the data they need from the cloud.
Likewise, loan officers don't need to be tied down to their desks any longer. They can be answering emails, reviewing applications, and contacting potential clients while out and on the go. Rather than using an internal server, your company can store all of its data securely in the cloud, giving everyone within your mortgage company access to what they need. You can also create restricted access for certain folders so that top-level data is not accessible to entry-level employees.
Millennials are hardworking and they are figuring out how to make the most of their time. They are always on the go, but they are also always connected—and this makes them more productive. So while they may be going down to get a coffee in the middle of the work day, they are still checking emails, compiling reports, and reviewing everything that is going on. They can do all of this as they wait for the barista. Compare this to sitting at a desk, completing one task at a time and getting sidetracked every time the phone rings. Using the cloud may allow you to service more customers and to provide a better level of service.
Productivity is Boosted
Millennials believe it's important to get work done. However, they follow a different train of thought when it comes to productivity: they want to first know what their role and responsibilities are, and then they will work on the to-do list. When it comes to work–life balance, they also bring a different perspective to the table: rather than striving to be the first one in or the last one out every day, they focus on getting their assignments done and then moving onto whatever's next. By utilizing the technological resources at their fingertips, they are able to multitask throughout the day, increasing their efficiency on every project.
This kind of mentality can greatly benefit mortgage companies. It's about working smarter, not harder. Rather than being plugged into just one kind of technology and working on one assignment at a time, employees can make use of today's developments to speed up their workflow and increase the number of clients they can be servicing at once
More efficient service will mean happier customers, and better work–life balance will mean happier employees.
The possibilities are endless if you have the information you need to do your work wherever you go. Cloud mortgage technology can bring you this freedom. ABT's MortgageWorkSpace® is your mortgage office in the cloud.
To learn more about mortgage company technology solutions and how the cloud can work for you, contact Access Business Technologies today.