In the last 18 months, the world has seen a sharp rise in cyber-attacks. Last year the term "data breach" became mainstream vernacular. In 2014, the Wall Street Journal devoted 1,102 articles related to data breaches up by more than 50% from the 470 articles from the previous year. Thinking about how much financial data your mortgage firm deals with on a daily basis is enough to make your head spin. Because of this, you probably find yourself thinking about mortgage company security all the time. But if those concerns are keeping you up at night, it may be time to think more seriously about what kind of security you're using and whether it's really working to ward off cyber dangers.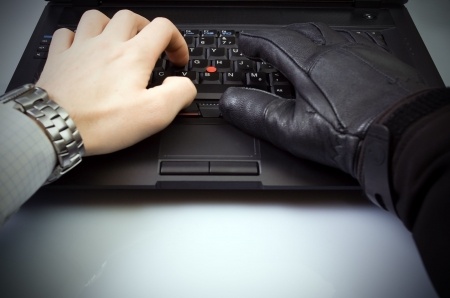 Last year, The Los Angeles Times did a piece about how vulnerable mortgage companies really are to the above threats. The report came from a cyber security firm called Halock Security Labs and an extensive study on mortgage lenders about their security vulnerabilities. In the report, the firm found that out of those surveyed, seven out of 10 mortgage firms sent digital data without proper encryption.
Perhaps this doesn't surprise you when we've evolved as a culture to turn off security concerns while sending or storing data online. With mobile device convenience and other advanced technology, it's easy to just ignore growing security needs and continue business as usual.
70% of companies were hit by a cyber attack in the last 12 months, and 43% of all companies have experienced a data breach in the last 12 months. In reality, everyone who deals with sensitive data online is vulnerable. Sometimes it means experiencing data theft unknowingly, discovering weeks or months later that your data was compromised. Other times it can mean major security breaches that leave your mortgage company reeling.
For your mortgage firm, what solutions can you find that are affordable and work efficiently to keep you safe from these threats? Take a look at some of the systems we offer here at Access Business Technologies and some scenarios where data from your mortgage clients could get into the wrong hands. A breach of your mortgage company's data may turn your customers into victims of identity theft and fraud.
Security on Mobile Devices
We have various solutions to make the entry and retrieval of private financial data on mobile devices extremely safe. By using MortgageWorkspace™, you have a reliable storage system for all of your client information with 24/7 monitoring protection. As you use our cloud solution, you have numerous tools to add to your security. You won't have to invest in individual security software because it already comes with the package.
When it comes to email, you're especially vulnerable while keeping in contact with clients. On a mobile device, you're more susceptible to a lack of judgement on malware when you're in a hurry. Our EmailGuardian™ is another great tool that loads on any device and monitors your emails to protect you from major viruses like Ransomware.
The same goes for our DeviceGuardian™ that works on mobile devices or on office computers. This tool helps provide reliable encryption on all your data, as well as helping you keep up with the latest security regulations.
Security Nightmares with Your Mortgage Employees
It's possible that many of your mortgage professionals are working out in the field in order to better serve their customers. As they head out to find or work with clients, they may have to use a Wi-Fi network in unfamiliar places. The problem, however, is that not all of those Wi-Fi networks are secure, even when they seem to be trustworthy.
As your loan officers enter private information while working with a client, someone could end up infiltrating a Wi-Fi network and taking personal information as it's entered. Additionally, as you attempt to do file sharing with clients or call up information to review, the same cyber theft could occur.
With the services provided by Access Business Technologies, you won't have to worry about cyber theft because the devices you use and all of the content you manage will be fully protected. Additionally, by using our cloud solution, all data is easily accessible anywhere you have an Internet connection, so critical financial information never gets lost. By moving your computer desktops and servers to our mortgage cloud, you empower your mortgage professionals to safely perform at the top of their game anytime, anywhere. You can support, defend, and manage game-changing technologies and processes that help mortgage professionals thrive.
Contact us to find out more about the level of security we provide for the mortgage industry. We're a certified SSAE 16 Type II technology services provider that works to keep mortgage companies safe.