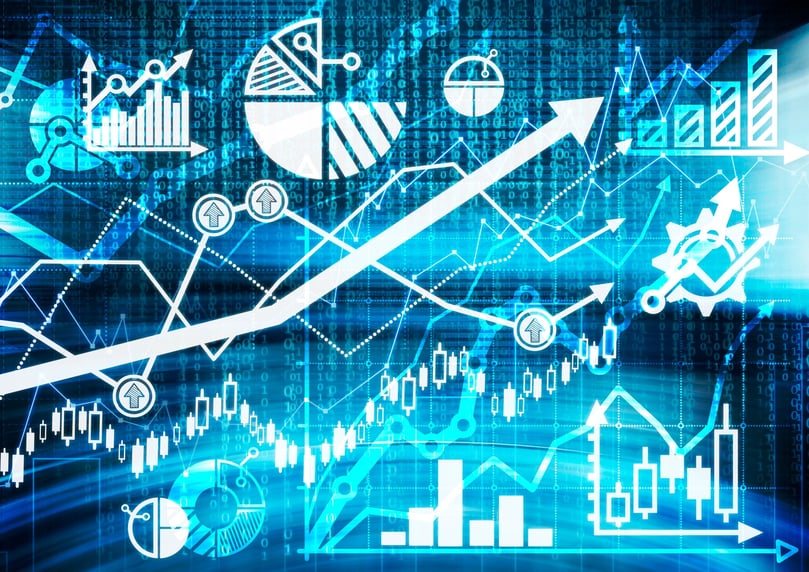 With all the changes going on in the world of technology today, it's apparent to us that mortgage companies need more (and better) data to drive their business and security decisions. With MortgageWorkSpace® now featuring Business Intelligence, mortgage companies can easily obtain, organize, and act on that information from the cloud-based platform they know and love.
Business Intelligence gives you insights into your business, unlike any you've had before. Collecting huge amounts of data is a good thing, but it is only useful if you can interpret both structured and unstructured data. Understanding the data you collect allows you to analyze your business and use the insights from that analysis to create and take advantage of new business opportunities.
Here are six reasons why Business Intelligence is the perfect tool to help you maximize the advantages of Big Data.
1. Business Intelligence can create new business opportunities.
Business Intelligence can provide you with reports and process analytics that you mine from your online presence. It helps you manage how your business performs and make adjustments to your business strategies, such as product placement and pricing.
Predictive and prescriptive analytics are two of the common uses of Business Intelligence. These tools can help you increase your knowledge of your customer base, learning what types of incentives would help retain customers and who your strongest brand promoters may be.
2. You can gather Business Intelligence from data collected from sources outside and inside your business.
The most compelling Business Intelligence combines external data from your particular market segment with data mined from your own internal departments, like financial data and operations information. Combined Business Intelligence can suggest new markets, analyze how your services might appeal to certain market segments, and gauge the effectiveness of your current and proposed marketing plans.
3. Business Intelligence can provide relevant facts and figures.
Business Intelligence provides relevant facts and figures but in a meaningful and useful way. In addition, powerful software programs can present your Business Intelligence information to you in rich graphics, with features that allow you to organize the collected information in the way that makes the most sense to your business.
4. If you have been looking for Business Intelligence software, specifically designed for mortgage companies, you can relax.
MortgageWorkSpace® is the only software specifically designed for mortgage companies. And, in a very exciting development, software giant Microsoft partnered with MortgageWorkSpace® to feature their Power BI software inside the MortgageWorkSpace® portal.
5. MortgageWorkSpace® helps you use your Business Intelligence while you manage your mortgage business.
MortgageWorkSpace® is a portal that helps you manage your devices, your users, the software you use to run your mortgage business, and the data that your business collects. It allows you to do everything you need from one location. You can deploy and manage your loan origination software to all your branches and by department. And now, you can access Microsoft's best-in-class software, Power BI, from inside the portal.
6. Power BI is the tool set for a mortgage company.
PowerBI is Microsoft's suite of tools that helps you analyze data from finance, sales, operations, and other areas of your business and your market. Most significantly, Power BI is a cloud-based platform that includes powerful dashboards that now give you data in real-time. Through Access Business Technologies' cloud hosting providers, you will have everything you need to interact with your customers anywhere.
Appropriately enough, Microsoft named them Real-Time Dashboards. The talk is that the Real-Time Dashboards are so powerful and fast that you will be able to receive customer perceptions while they are still in your office (or, presumably, online). Best of all, Power BI users do not need special technical expertise to create useful graphics that help them visualize their business's data. The new power of this Microsoft tool is taking MortgageWorkSpace® to a whole new level.
If you want to learn more about the latest changes to Microsoft's Power BI, read CMSWire's article by David Roe from August 12, 2016, entitled "Microsoft Power BI Dashboards Deliver Real-Time Data."
If you are looking for a way to stop mortgage cyber-attackers and boost your vulnerability management solutions, we can help. To talk more about Power BI or the other tools available to your mortgage business, please contact us.