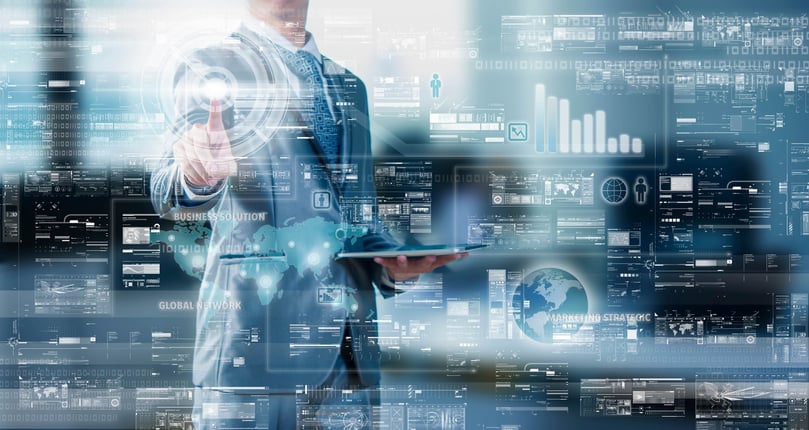 Data warehousing is an out-of-date concept for many people, commonly associated with SQL, batch reporting, and long wait times in order to get any of the data. But today's data warehouses are vastly different, and as a mortgage company, you have to look at the evolution of data warehousing and realize that old-school reporting and data storage may be driving you towards noncompliance.
Problems with the Old- School Approach
Old-school data warehousing doesn't offer the safety of a cloud backup. It likely doesn't even involve the use of a server. Instead, all of the data is stored locally. Batch reporting is common, and SQL is used in order to access all of the data.
As you continue to expand your user base, the data can become larger and larger, which means that there are longer and longer wait times in order to get the data. There are no programs or functions that will provide flexibility, and it can be difficult to obtain all of the data that you need.
Old-school data warehousing is extremely rigid within its modeling, and the IT infrastructure is weak. Because of this lack of flexibility, structured data must be modeled in advance. You must identify which reports you want from the very beginning, and once the data is structured, you cannot change your reporting needs.
This leads to a significant number of inadequacies within your mortgage company. You may not be able to prepare the necessary queries, and you are not tapping into any kind of business intelligence. All of your data is on the premises, and this can make it difficult to obtain data when you are out in the field.
If you choose instead to store your data on your laptop so you always have access, it is important to realize that the average laptop is extremely easy to steal. According to the FBI, approximately 10% of all laptops are stolen within the first year of purchase. For every 100 mortgage employees, this could mean 10 stolen laptops, which is a significant problem. If all of your mortgage software and data are stored locally on your laptop, you risk experiencing a data breach, which can leave you with a regulated disclosure issue on your hands.
Cyber criminals will often target the companies still using old-school data warehousing because these companies are easy targets. Small and large businesses alike are experiencing data breaches, and it is estimated that approximately 43% of all companies will have some level of breach this year alone. You don't want to put your customers at risk for fraud or identity theft.
How Warehousing is Changing
The reality is that you don't want to reach a level of noncompliance as it pertains to information security and customer data. Many professionals believe that the mortgage industry is going to move towards the same level of information security and regulations as the banking industry; you want to make sure that you are not still following the old train of thought when it comes to data warehousing. Enter hosted SQL.
ABT has been working as a Microsoft partner to bring you Power BI, a suite of analytics tools designed to help you keep track of your business data at a glance from any device. Our cloud hosted services give you the security of non-localized data storage, ease of access wherever you are, and intelligent reporting tools that give you what you need, when you need it.
There is more technology and more innovation today than ever before. There are now analytical tools, predictive systems, and more. This means that mortgage companies can actually take advantage of machine learning, streaming analytics, and real-time notifications.
Data warehousing is no longer simply an IT problem. Learning how to store and access your data will help you to secure your mortgage company, provide you with more tools, and prepare you for the future.
To learn more about data warehousing, contact Access Business Technologies today.