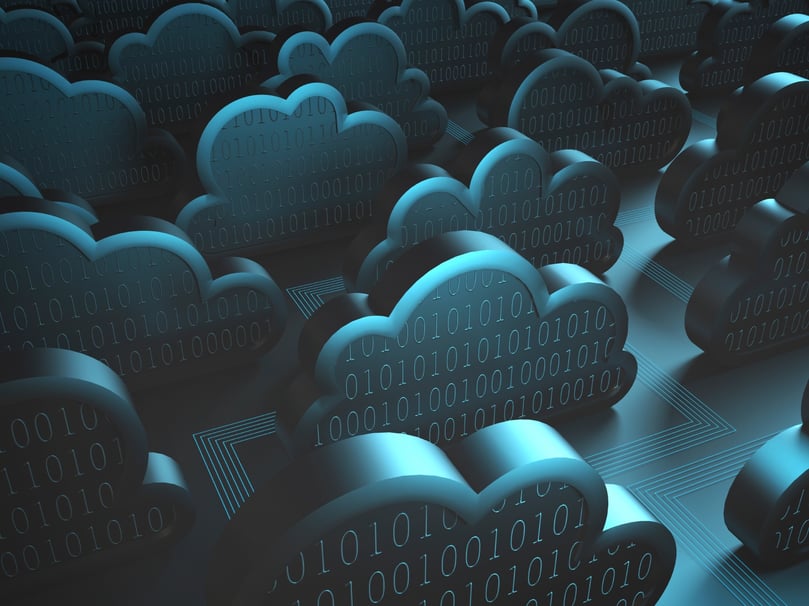 Around 1977, the term "cloud" was used to describe the networks of computing equipment in the ARPANET, then the CSNET in 1981, and then the Internet later on. While the concept of cloud computing has been around for some time, not until today (2016) has it become so relevant in everyday life. With that in mind, let's examine how the cloud is becoming the new normal for businesses in 2016.
Cloud Computing
There are some distinct advantages the cloud provides small and large businesses alike, such as data disaster back-up, cybersecurity, more capability for data processing and storage, outsourced IT services, flexible access, and general inter-connectivity between business systems as a whole. Businesses that are embracing cloud computing fully are even going paperless in their efforts to streamline and create more efficient business processes.
What's really accelerated cloud computing is the rise of mobile technology and wider Internet access to the masses, both in America and around the world. Software solutions and mobile apps are fueling the innovative fires, while businesses are trying to adapt and respond to evolving customer expectations.
The Numbers Indicate a Growing Cloud Trend
Looking at research from the IDC, we find the numbers correlate with the growing cloud buzz in the business world today. For instance, in 2015 only 8 percent of businesses surveyed said they weren't interested in the cloud and had no plans to get on board. This percentage shrunk from 2014, when 21 percent of businesses said they weren't interested.
The majority of businesses are evaluating, deploying, and embracing the cloud in some form or another in their processes. Most of them are using a hybrid mix of in-house IT systems and cloud computing.
When it comes to cloud maturity, only 9 percent of businesses thought of themselves as mature, while 45 percent expected to be in the next couple years. So, although only a small percentage of businesses are fully optimized with cloud computing, many others are forging ahead with plans to do so in the future.
Another telling figure analysts predict is that, over the next six years, almost 90 percent of new spending on the Internet and communication technologies will be on cloud-based services. Considering this is a $5 trillion global business, the implications denote a serious trend toward the cloud.
Mobile Technologies
Tablets, smartphones, and other mobile devices are the largest factor in the acceleration of cloud migration for business processes. Individual consumers and B2B customers alike, are using mobile devices to purchase, connect socially, access the Internet, and conduct business. The number of mobile apps is increasing, along with their sophistication in UX design and affordability.
While ten years ago, businesses (in all industries) saw the benefits of having an optimized web presence, now they're seeing the necessity to have a custom mobile app. Innovative software development groups are rising up to meet this growing demand. In fact, outsourcing is becoming the norm in software development, as well as migrating business processes to advanced SaaS solutions.
Mobile technologies and wider accessibility to the Internet are fueling the change, giving businesses more efficient ways to manage and connect with customers. For instance, using the cloud allows 24/7 access, from anywhere, and from any device – anywhere there's Internet access. Also, rapidly advancing mobile devices now have the ability to do as much as most laptops and are becoming increasingly common in the workplace.
Cybersecurity and Integration
Cloud computing is also encouraging businesses to migrate their current systems into the cloud for improved cybersecurity. Cybercrime is on the rise, but fortunately, sophisticated and innovative SaaS solutions are more capable than ever of managing and preventing cyber threats. Big data analysis and advanced software (with automation in compliance, risk detection, and management) are solving security risks at an affordable price.
Cybersecurity is also enhanced using SaaS companies, because they have the ability to integrate all business systems into a central location. Integrated ERP, CRM, WMS, and other holistic hybrid software and hardware systems are managed with sophisticated and advanced technology through a central, cloud-based interface. Factor in the improved security monitoring and management provided by cloud systems and the advantages to making a switch to the cloud become clear.
While there are many other benefits of cloud computing not touched on in detail here, this article should offer enough evidence to prove how the cloud is becoming the new normal for businesses in 2016. The benefits are many, while the drawbacks are confined to merely a fear of the unknown.
Access Business Technologies is an SaaS mortgage cloud company that is highly skilled in protecting and managing your mortgage systems in the cloud. We've designed our cloud SaaS specifically for businesses in the mortgage industry and offer companies a seamless way to migrate to the cloud with confidence. To learn more about our MortgageWorkSpace™, please contact us today.