Move Beyond Hand-keying
If your team is hand keying loan data from your origionation software to your servicing platform consider MortgageExchange. The benefits of a managed Mortgage Interface in today's marketplace are apparent. A managed system ensures your data is compliant and accurate because the translation process is always monitored and tested for accuracy. No matter which vendor makes a change, a managed system is constantly monitored and updated to keep your data flowing correctly. Platforms like MortgageExchange generate new digital strategies employing innovative, cloud-based technologies that focus on providing compliant, effective performance.
Compliance and the Mortgage Industry
More documentation is required to assure compliance, increasing the difficulty of the mortgage process and the potential for more errors. In comparison to hand-keying, the essential compliance benefits of using a managed Mortgage Interface are threefold, and encompass:
Accuracy: Automated processes eliminate human error, verifying field data and values, while providing QC checks to ensure complete and accurate information, avoiding costly mistakes and delivery delays. Compared to hand-keying, errors and inefficiencies are never an issue; mistakes caused by manual data entry and obstacles to data workflow are entirely removed.

Time-savings: Mortgage-processing can be improved by 35% or more with the same staff, improving workflow efficiency while reducing costs. All delivery processes are faster and more flexible, improving operational cost-effectiveness and return-on-investment (ROI),

Security: Mortgage software interfaces - such as MortgageExchange - should be customized to the precise operating requirements of your organization, generating greater control over processes and workflows. The outcome is lowered potential for security breeches, or lost / misplaced data falling into the wrong hands, as they move from one system to the next.
Growth strategies are essential as refinance gives way to purchase lending. New strategies must assure persistent development of the mortgage lending process while providing innovative functionality. Cloud-based managed Mortgage Interface generates fast, efficient and compliant performance that is simultaneously customizable to
customer requirements.
MortgageExchange and Industry Competitors
Companies who provide interface solutions go about the process differently.
For example, MortgageExchange offers clients a seamless, worry-free hosted solution. Providing a unique custom built (to each organization's requirements) interface bridging diverse systems, fully eliminating any manual data-entry requirements. Cloud-based, MortgageExchange is available to our clients anytime. The system is kept compliant as part of the the low monthly hosting fee. There is no limit on the amount of loans processed through the system. Individually loaded or by batch, the loan data is translated and checked for errors before moving on to the receiving software. There are no server or IT staff requirements with MortgageExchange.
Other Mortgage Interface software may require:
- An installed script placed on internal server
- Internal staff required to maintain QC checks for accuracy and maintain system compliance
- Depending on the interface if a change is made to either software the interface is translating for, the organization may need to engage the vendor for a complete rewrite which can be very expensive.
Any mortgage interface should provide a compliant, reliable process. It should be designed to incorporate the industry's many new rules and regulatory changes into performance criterion, remaining compliant while eliminating the errors typical of hand-keying mortgage data.
MortgageExchange continues to be the Interface of choice for more and more Credit Unions across the country who are looking for a platform that does its job seamlessly and does not tax their internal resources.
ABT has MortgageExchange Interfaces built for the following Mortgage Software:

(Previously OSI)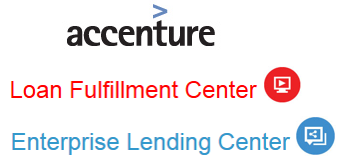 What's next?.......What do you need?
Access Business Technologies
888-636-5426