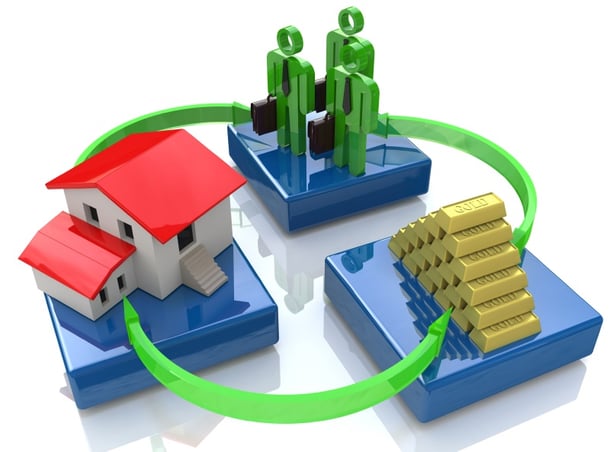 With complex sales that involve a lot of money, it can take weeks to complete the sales cycle. Mortgage loan officers often wait an average of four to five weeks to close on a home. However, new rules have come into effect, as of October 3, 2015, that are making that process even longer.
The Consumer Financial Protection Bureau (CFPB) now requires banks to give consumers more time to look over loan documents. This is good for consumers, who benefit from having more time to check over their documents and make decisions, but that also means that mortgage loan officers will have to further prolong the sales process. Though mortgage lenders are fully aware of this, they now must look for new ways to speed up the loan process. In order to accelerate the sales cycle with better data management and execution, credit unions and mortgage companies are choosing Access Business Technology's MortgageExchange software.
This software takes a new approach to the way mortgage companies store documents and access data, making it faster and easier to retrieve the information your mortgage loan officers need. Before, mortgage companies had to reconcile data into a central location, without updating the source systems. MortgageExchange makes sure the information, across all of your applications, updates into the system so users can access up-to-date information immediately, regardless of what application they use.
For example, 1st MidAmerica Credit Union and Summit Credit Union both started using MortgageExchange, which integrates easily with FICS and other core systems. Two more companies, GTE and Travis Credit Union, switched to MortgageExchange because it integrates with their account processing platform called Fiserv DNA.
The benefits of this new software have allowed mortgage companies and credit unions alike to save time, increase accuracy, and secure data, in order to shorten the sales cycle.
Real-time Information
When changes happen at mortgage companies and credit unions, providing real-time information builds credibility. It also helps customers feel more comfortable in the decisionmaking process. Mortgage loan officers understand that building trusting relationships and having real-time information is key to accelerating the sale cycle.
When working with customers, decisions can take the longest time. Due to the new rule by the CFPB, mortgage lenders will now have to wait even longer to get paid. To thrive in this business, a mortgage company will need good customer service skills, in addition to real-time access to information. Real-time analytics helps staff to follow-up with data, products, services, and information that will help consumers make a fast and informed decision.
Increase Accuracy
Current and accurate information is key to keeping documents organized and secure. If your company has to key data into multiple platforms, this could lead to employee error. With MortgageExchange, staff can key data into one application and easily integrate it into multiple other platforms in the Cloud. This provides real-time data that is easily accessible to help you and your client make smarter decisions.
Secure Data
When paperwork goes into the Cloud, it's important to securely store documents by limiting who is authorized to view the information. Clients want to work with well-established companies that they can build trusting relationships with. Now, mortgage companies have found it easier to input data and scan paperwork into the Cloud because it keeps data more secure. At Access Business Technologies, we handle Cloud server maintenance and monitoring, so you don't have to.
Access Business Technologies is an SSAE16 Type II technology service provider that provides mortgage interface software to mortgage companies and financial institutions. Mortgage companies are quickly adding MortgageExchange™ because it provides a platform to help fast-growing businesses thrive in a competitive industry. For more information on the software we provide or to see a demo of how this software can work for you, contact us today.
Ready to start saving time and money?