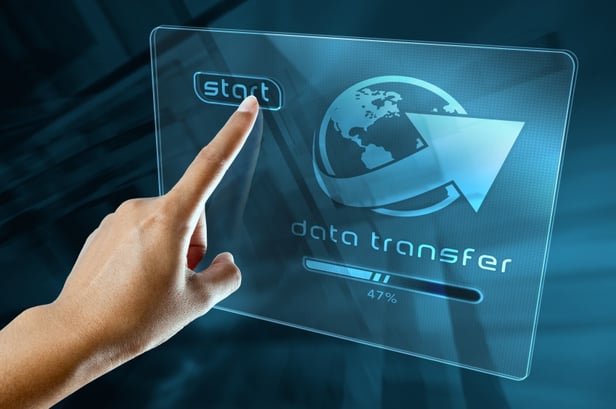 With growing concerns over security issues and increasing industry standard upgrades, the benefits of synchronizing data across mortgage and core system platforms couldn't be clearer.
Credit unions, such as Landmark and University of Iowa, have incorporated MortgageExchange into their workflows and experienced greater speed and efficiency managing applications, disclosures and responding to market changes. With these tools, documents and customer information are more easily and securely retrieved by authorized individuals.
In addition to increasing speed and efficiency, the right software eases security concerns and maintains compliance. By integrating systems you already use, your mortgage company, credit union, or bank can benefit in the following three ways.
Deadlines and Compliance
TRID regulations are upending typical deadlines and schedules, and also altering the number of qualified personnel able to process paperwork. Loan officer Vince Nowicki told MReport,
The smaller organization you are, the more difficult it is to simply hire compliance people. If you're a Bank of America, it's easy to say "We're going to bring in a half-dozen compliance people to attack this issue." If you're a small credit union in San Diego, you're kind of on your own.
Nowicki goes on to state that with the new regulations, "...the timing of the loan stretches out a bit."
Keeping a compliance calendar is an essential tool for loan officers, with the American Bankers Association accentuating the importance of creating an overview of upcoming deadlines and maintaining a space for comments and other notes within the calendar.
Synchronizing your mortgage platform and core platform within a single user interface, such as MortgageExchange™, assists loan officers and others with maintaining compliance protocols. In addition, having clean data and records synchronized across systems allows for greater efficiency when compiling annual reports for government agencies.
Banking Standards
Issues of security are becoming more and more relevant as banking information takes up residence in cloud accounts and mobile devices evolve into indispensable professional tools. Federal regulations are shifting, and smaller mortgage providers are expected to adopt banking security standards. Though some of these regulations are not in effect yet, it makes sense to stay ahead of the curve (and ahead of potential threats).
Access Business Technologies' MortgageExchange software maintains a SSAE16 Type II audit certification that is industry compliant. Data transfers meet security regulations across platforms, maintaining secure data synchronization across systems and devices.
Acquiring and Serving New Clients
When asked about millennials and the housing market, Nowicki explained that reaching out to that demographic involves being readily available to them, under the conditions they have grown to expect: being available through a digital, media and web-based presence. He added that millennials seek transparency and are educated consumers. In other words, they expect details up front and expect their questions to be answered quickly and accurately.
Loan officers need to have information readily available and customized for these customers' unique needs and situations. Credit unions, small mortgage companies, and loan officers already have an advantage in that they are community institutions. Even though smaller organizations are more flexible and better equipped to provide common sense solutions to clients than big banks and national lenders, backing up community-relevant needs with powerful data and fast service wins younger customers.
Community experience shouldn't be under-emphasized, but it should also dovetail with technological expertise. Crafting and maintaining a balance between speed and customization is the formula for reaching out to a technologically fluent client base.
MortgageExchange™ software meets the needs of speed and customization by syncing changes within documents and data across multiple platforms. These updates are scheduled to occur daily or in real-time, depending on your institution's preferences.
For more information on how to increase your institution's speed, efficiency and compliance with integrated software solutions, please contact us.