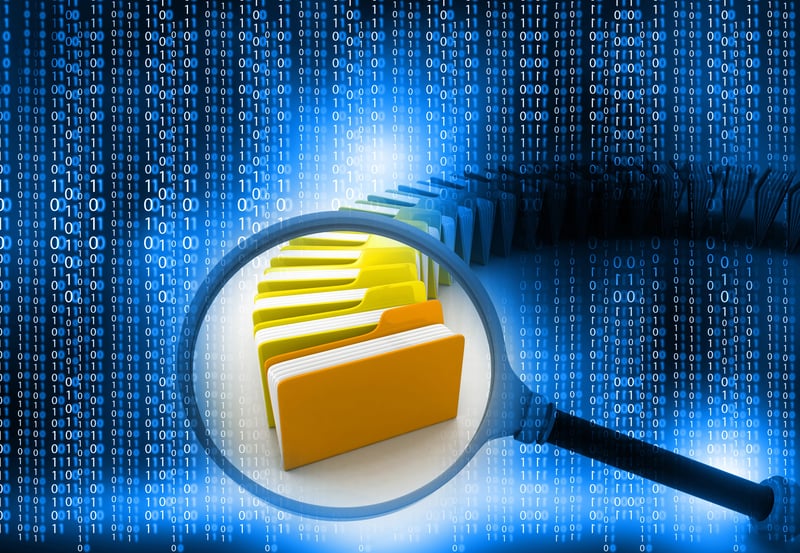 What image comes to mind when someone mentions archives? Dusty file cabinets in a basement or buried and mislabeled folders on your desktop are two common ideas of what archiving is. There is much more involved with archiving than meets the eye. First of all, an archive is more than a backup. It has to meet three requirements to do its job:
Availability.

It has to be in a form that makes it easy to recover needed information. A disorganized pile of records isn't an archive, whether it's physical or digital. The design has to meet the business's future needs. This means anticipating the kinds of requests people will need to make. The home mortgage

Records Retention Program

requires retaining some kinds of information for years and reporting it.

Security.

Mortgage files contain sensitive personal information. Letting it into the wrong hands can lead to serious liability. The FTC's

Safeguard Rule

requires financial institutions to protect consumer information, and it defines "financial institution" broadly. Malicious alteration or deletion can make an archive useless. Only authorized people should have access, and they should have only the access they need to do their jobs.

Permanence.

It's often necessary to keep records for years. They have to last longer than any particular storage device. They will need to be readable in the future, regardless of any changes in software. Avoiding "data rot" requires good design from the start. An archive needs ongoing maintenance to make sure nothing quietly becomes unusable.
How does this apply to your mortgage business? Keeping mortgage-related data safe and readily accessible is essential for smooth operations. A complicated array of legal requirements mandates data retention. Fannie Mae requires permanent mortgage records, along with long-term retention of other documents. You may also have an obligation to maintain records relating to credit decisions.
It generally isn't necessary to keep hard copy records, as long as all required information is available in a digital form. Keeping information in electronic form saves space and — when properly maintained and backed up — is safer from physical damage.
Keeping Data Available and Secure
Keeping data available is tricky, because it can't just be open to everyone. The same applies to security, in that while being safe is good, it still needs to be accessible, or otherwise it's useless. The requirements pull in two directions. It's necessary to retain information and report it when required by law, but it's equally important to keep confidential data out of the wrong hands. Doing everything right isn't easy. Consider hiring professionals to manage your data for you.
With the cloud-based platform EmailGuardian from Access Business Technologies you can archive internal and external emails in a highly secure archive and keep data safe for all current and future employees. When shopping around for companies to handle your data, the following shoud be considerations.
Attachments are secure 100% of the time with encryption, password protection, and custom expiration dates
Large files are archived according to retentiion policies
File audit tracking is easy, from a central administration console
Data Leak Prevention ensures compliance with corporate policies
A complrehensive set of eDiscovery and compliance features can be applied to all data
Data centers around the world keep information like this safe against any single point of failure. Users can view archived mail directly from Microsoft Outlook, and they can set retention rules to control what's archived and what's deleted.
ABT data centers offer Azure-based cloud backup and archiving. This approach reduces the amount of time you have to spend maintaining your archive and protects it against on-premises disasters. Scaling the archive as your business grows is easy. Retrieving stored data is straightforward.
Data Safety
A reliable archive provides multiple benefits. It allows your mortgage business to always be prepared for the unexpected. If your office sustains damage from a natural or man-made disaster, or if the employee who "knows everything" leaves, archived information is your way to continue operations as if none of the above happened.You and your clients can't afford to wait for you to recover data from a myriad of possible locations when it comes down to it. Keeping your data safe from physical breaches shouldn't be your only concerns. Bottom line - properly archiving your information allows it to be available when you need it, and where you need it, regardless of outside factors.
Data drives business nowadays. When everything necessary is securely archived, it isn't necessary to rely on memory and guessing or to waste time searching different collections of records.
Aside from unpredictable disasters that can set you back, your business needs to be confident with all of its legal compliances. When you need to provide data for
an audit
or any other time, your data needs to be there. Archiving in the mortgage industry is more important than it is in many others due to the legalities, duration, and complexity of the information that is shared. Using the right products to manage your company's data could make the difference in whether you stay in business for years to come.