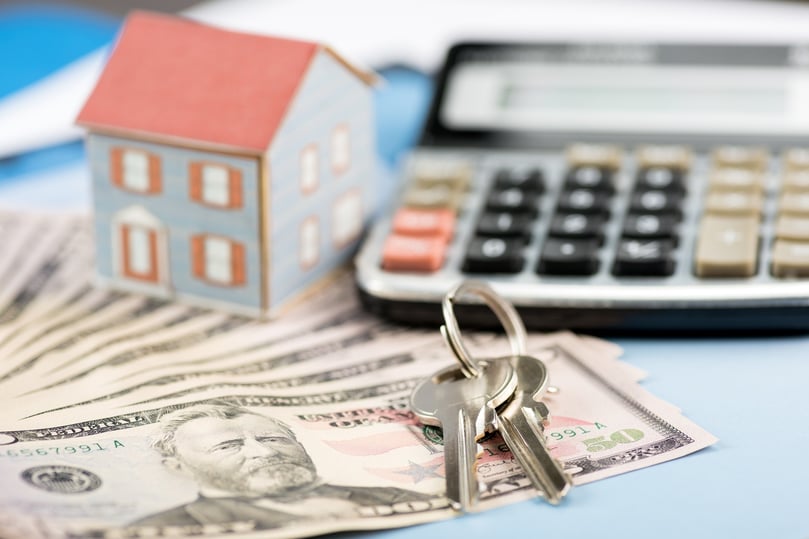 The Office of Housing and Urban Development (HUD) oversees the Federal Housing Administration, the largest mortgage insurer in the world. Because HUD plays such a major part in today's mortgage markets, it is important that loan officers are familiar with HUD in the mortgage industry.
The information below gives you a picture of what you need to know about HUD, starting with a bit of historical background and then moving on to HUD's influence in the mortgage market today.
The History of HUD
HUD traces its earliest beginnings to the Housing and Home Finance Agency created under the Reorganization Act of 1945. This agency consolidated several agencies under its umbrella: the Federal Housing Administration (FHA), the Public Housing Administration, the Home Loan Bank Board, the Federal National Mortgage Association (Fannie Mae), the Community Facilities Administration, the Urban Renewal Administration, and the Federal Flood Indemnity Administration.
The agency then became the Office of Housing and Urban Development in 1965 when President Lyndon B. Johnson established it as a cabinet position under his "Great Society" program.
HUD's Impact on Americans
We can't talk about HUD's impact without talking about FHA—HUD's mortgage insurance arm—and FHA's impact on America's home ownership trajectory.
FHA came into existence earlier than HUD, in 1934, and in the decades since its inception, it has helped millions of Americans afford homes. After World War II, FHA helped returning soldiers buy homes. In the 1950s, 60s, and 70s, FHA supported building apartments for elderly, disabled, and low-income Americans. During the recession in the 1980s, FHA helped individuals obtain financing when mortgage insurers pulled out of business in the oil states.
In 1934, only 10% of Americans owned their own homes, but by the third quarter of 2001, 68.1% of Americans owned their own homes. That's almost a 60% increase in less than 70 years.
HUD's Mission and Focus
HUD's stated mission is to support communities and individuals by doing the following:
Helping to build and preserve healthy neighborhoods and communities

Expanding home ownership, supporting affordable rental housing, and improving healthcare opportunities

Steadying disorderly credit markets

Operating in a fiscally responsible manner with public accountability

Valuing customers, staff, and partners
In addition to these initiatives, HUD specializes in three key loan areas:
Single family homes

Multi-family homes

Healthcare facilities
Single Family Housing
Harking back to its mission to expand home ownership, HUD provides mortgage insurance that allows individuals, who might not otherwise meet private mortgage underwriting standards, to build new or buy existing single family homes. These homes include traditional single family homes, condominiums, manufactured homes, and rehabilitated housing units.
HUD also provides mortgage insurance for reverse mortgages that credit elderly homeowners with the equity they have built up in their homes. The reverse mortgage market blends HUD's housing mission with the healthcare focus, since reverse mortgages often allow the elderly to age-in-place at home.
Multi-Family Homes
HUD provides mortgage insurance to HUD-approved lenders who want to build, rehabilitate, buy, or refinance multi-family housing developments. This program fulfills the mission statement that HUD will help build and support healthy communities. Keeping multi-family housing developments in good condition and financially stable helps retain the developments as a safe place to live.
Healthcare Programs
As the population grows larger and grayer, HUD's mortgage insurance program focuses more on healthcare programs and caring for our elderly population. HUD's mortgage insurance program facilitates loans to buy, rehabilitate, build, or refinance hospitals and residential care facilities.
Community Grants
HUD provides several grant opportunities for community, educational, housing, and faith-based organizations to apply for funds to help satisfy the needs of their constituent groups.
HUD's Influence in the Housing Market
HUD's influence doesn't stop at providing mortgage insurance to buyers or development grants to nonprofit organizations. The agency has a counseling program that supports a network of Housing Counseling Agencies (HCA) all across the nation.
HUD trains the HCAs to help buyers find the right home and/or rental unit by empowering individuals to make the right choices for themselves and their financial situation. HCAs provide counseling to the public on buying a home, foreclosure, renting, defaults, and credit issues.
HUD's Regulatory Programs
As the overseer to the largest mortgage insurer in the world, HUD regulates the mortgage industry. The Offices of Risk Management and Regulatory Affairs has three sections that help buyers and homeowners by regulating best practices in real estate transactions.
First, the Office of Risk Management leads FHA in measuring and managing risk in the single family, multi-family, and healthcare areas within the HUD mission and vision. Second, the Office of Evaluation provides valuations of FHA mortgage insurance portfolios. These portfolios include single family homes, senior programs for aging-in-place, apartments, nursing homes, assisted living facilities, and hospitals. Third, the Office of Manufactured Homes sets standards for consumer protection related to mobile home units.
ABT's Cloud Technology Makes Mortgage Compliance Easy
Maintaining compliance for mortgage companies and keeping up with the changes in regulations can be an ongoing challenge. MortgageWorkSpace®, a cloud-based platform developed just for mortgage professionals, can help you meet security and compliance standards on any device, anywhere, all from one cloud interface.
MortgageWorkSpace® makes mortgage administration faster, easier, and more secure for your entire business. To learn more about our cloud-based software tools, please contact us.