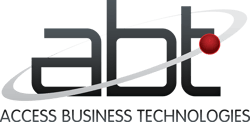 805 Iron Point Road
Folsom, CA 95630
1(888) 636-5426
PRESS RELEASE
FOR IMMEDIATE RELEASE Contact: Luke Shawver
July 21, 2016 Marketing Director
(916) 248-7930
FOLSOM, Calif. – Sierra Pacific Partners with Access Business Technologies
Sierra Pacific Mortgage has partnered with Access Business Technologies. Access Business Technologies signed Sierra Pacific on as a user of their innovative cloud suite, MortgageWorkSpace®.
Sierra Pacific was recently named a "Top 50 Service Provider" by Mortgage Executive Magazine. The company focuses solely on home mortgages, which allows them to develop a team of experts in the field. Expert agents require expert support, which is exactly what Access Business Technologies offers.
Access Business Technologies is also singularly focused on mortgage businesses, making this partnership ideal for both parties, as well as their clients. ABT provides mortgage companies like Sierra Pacific with industry applications to streamline secure and accurate mortgage management. One of these applications is the cloud-based MortgageWorkSpace®.
MortgageWorkSpace® provides device management and security on PC's and mobile devices, protecting them from security breaches. ABT assists mortgage companies to meet new security and compliance. Recent updates to federal security requirements make it necessary to secure client data, which can cause difficulties when performing basic loan functions on the most accessible devices, like smartphones and laptops. MortgageWorkSpace® complies with CFPB regulations to offer vulnerability management solutions, while giving loan officers and agents the ability to work anytime, and anywhere, simply by accessing the cloud portal.
The partnership between Sierra Pacific Mortgage and Access Business Technologies is an exciting and promising one. Great things happen when companies come together under a single vision. This will allow Sierra Pacific to spend more time on clients, rather than cumbersome technology, providing their customers with more peace of mind and confidence in their mortgage company.
###