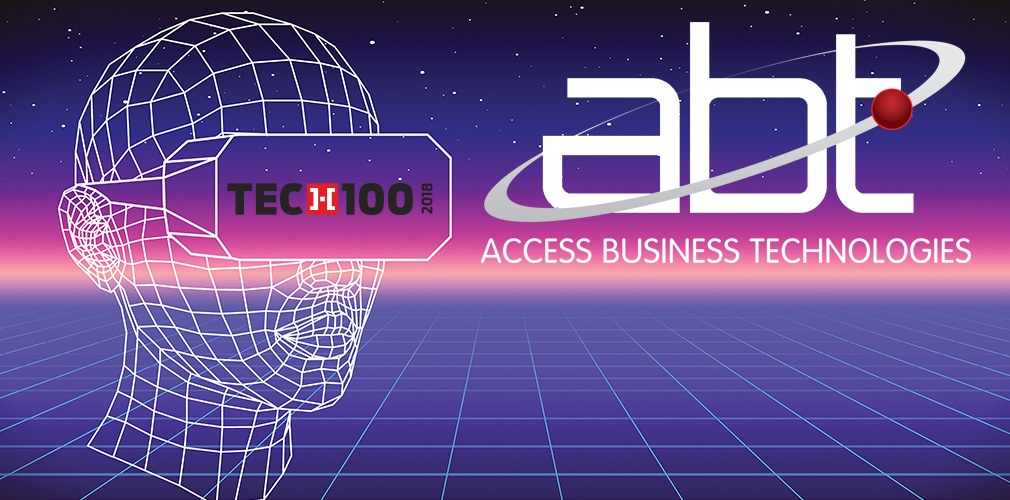 HousingWire names the top 100 housing technology innovations of 2018.
HousingWire, the nation's most influential industry news source, releases an annual list of the top 100 tech innovations specifically geared towards the U.S. housing industry.
Covering everything from residential mortgage lending to servicing, investments, and real estate operations, the honorees on this list represent the most innovative companies in housing in the United States.
Each year, more than one million industry professionals use the HousingWire Tech100 to gauge cutting-edge trends in housing technology and software.
"These companies provide innovative solutions and are moving the housing finance industry forward as technology rapidly changes how the landscape operates," said HousingWire Online Editor Caroline Basile.
Without fail, the honorees on this list set the direction for future innovation and give insight into the housing market's demands from business service providers.
2018 Honorees
Among 2018's award-winning tech companies is the California-based software developer Access Business Technologies (ABT).
Access Business Technologies is a cloud service provider for credit unions, banks, and mortgage companies. ABT provides services to the mortgage departments of these traditional financial organizations as well as lenders exclusive to the housing industry such as mortgage banks and brokers.
The winner of the "Lending, Servicing" category of the HousingWire Tech100, this award highlights ABT's expertise with mortgages and mortgage documentation by specifically naming their lending management software MortgageWorkSpace.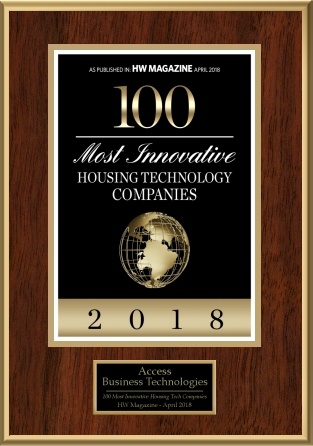 The MortgageWorkSpace Platform
MortgageWorkSpace (MWS) is a state-of-the-art cloud-based domain service that empowers branch leaders to utilize mobile devices such as tablets and smartphones in their day-to-day work. Pioneering remote work capabilities brings this platform to the forefront of modern work habits. Mobility is a must for today's lenders, especially when 60% of employees say that mobile technology boosts their productivity.
The ABT software also leverages integration features for a number of crucial activities including information sharing with loan origination systems, CRMs, SaaS apps, on-premises networks, and other industry-typical platforms.
Integration abilities of this sort mean that data can be accessed easily and everything on the back end is handled smoothly.
What stands out is this software's contributions to enhanced communication amongst lending teams by providing integrated technologies like business intelligence and automated workflows. Advancements in this area of technology are important to the industry, as they enable lenders to give mortgage clients better customer service.
Security remains more important then ever with mortgage software. The MWS platform delivers on data protection thanks to multi-factor authentication (MFA), user application logs, and DeviceGuardian capabilities.
Innovations like these are what keep the mortgage industry at the top of its game.
Though companies topping the Tech100 list in 2018 have something to be proud of, HousingWire is clear that honorees cannot rest on their laurels.
"The number of fintech companies serving the mortgage industry has exploded over the last several years — making the choice of just 100 companies this year very difficult," said HousingWire Magazine Editor Sarah Wheeler. "Companies in the 2018 Tech100 represent the leading edge of solutions and services that will propel mortgage companies toward success."
On its own merit, HousingWire has been recognized for excellence in journalism by a number of writing publications. The Society of Business Editors and Writers, the American Society of Business Press Editors, the National Association of Real Estate Editors, and Trade Association Business Publications International have all bestowed awards on the publication for its high standards in the housing news world.
As the publication that sets benchmarks for the entire housing industry, future editions of the Tech100 will continue to push the housing market towards progress.
To read more about current events in the financial industry and innovative mortgage technology, check out the ABT blog.