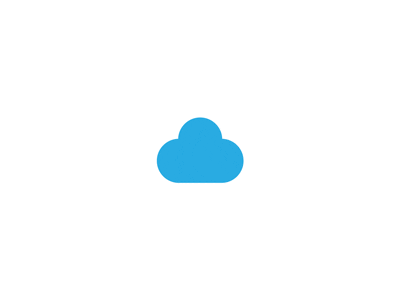 Works for all your conversations
Easily transition from your old system to Skype for Business with advanced voice features. Answer, transfer, hold, and resume calls with just a touch. And instantly transform basic calls into productive, collaborative sessions with text, video, and desktop sharing.
Works seamlessly with Office 365 Mortgage
Operate your business phone system in the cloud and eliminate the need for traditional PBX hardware and the associated maintenance costs. Because Cloud PBX in Skype for Business works with Office 365 Mortgage, your system is always up to date with state-of-the art features. Access Business Technologies keeps technology that advances past the rest of the other cloud solution providers.
Cloud PBX includes:
Call answer / initiate (by name or number)
Answer inbound calls with just a touch. Easily place outbound calls by dialing the full phone number, or just click a name in Skype for Business or Outlook.
Call hold / retrieve
Have multiple calls occurring at the same time. Just answer the next inbound call or place an outbound call, and your current call goes on hold automatically.
Call history
Keep track of all your conversations in one place—from IMs and phone calls to impromptu and scheduled meetings. It's all recorded in your call history and stored in Exchange.
Call delegation and call on-behalf
Make or answer calls on behalf of a manager you support. Notifications make it clear to all participants when calls are answered or made for someone else.
Call transfer (blind, consult, and mobile)
Easily transfer calls from your PC to your IP phone, mobile device, or tablet—and every combination in between.
Camp-on
Need to speak to someone when they're not available? You can easily tag people and get notified when their presence changes and they're ready to take phone calls.
Caller ID
Calls from inside your company display a detailed caller ID that pulls information from your corporate directory—so you see a picture and job title instead of just a phone number.
Call waiting
When a call comes in while you're in a call or meeting, you get a quiet notification in addition to a regular notification, so you can accept the call or route it to voicemail.
Call forwarding and simultaneous ring
Never miss a call with call forwarding and simultaneous ringing. Set up forwarding rules so your calls can go with you anywhere. Even forward calls to colleagues or to voicemail.
Clients for PC, Mac, and mobile devices
Experience robust calling features on the devices you're already using—from tablets and mobile phones to PCs and desktop IP phones.
Device switching
Need to move a call from a headset to speakerphone quickly? You can easily play your call or meeting on another device with just a couple of clicks.
Distinctive ringing
Play different ringtones for the different types of calls you get every day, so you quickly know who is calling you.
Do-not-disturb routing and call blocking
Working on something urgent? Control your inbound communications with presence. Easily block all incoming communication except from those you specifically indicate.
Enterprise calendar call routing
Use your Exchange calendar business hours to enable or disable call forwarding and simultaneous ringing in Skype for Business—so you keep control of your calls and your time.
Integrated dial-pad
Make outbound calls quickly with Skype for Business. Dial by name or by number anywhere in the search bar and in the dial-pad.
Music on hold
Music plays when you place a call on hold, so your callers will know you're still there and the call hasn't accidentally dropped.
Qualified IP desk phones
Choose from a large variety of desk phones that are compatible with Skype for Business. Get great audio quality and ease of use in addition to robust calling features.
Skype and federated calling
Search for anyone in the Skype directory. Then connect, communicate, and collaborate with everyone—consumers, businesses, and friends and family—all without sacrificing security.
Team calling
Cover calls with your team easily without any extra work from IT. With team calling, your calls are sent to your team either immediately or after a set time period.
Video call monitor
Multi-task during meetings without missing what's happening. See the speaker's name and video stream in a small floating window, so you're always ready to respond to any questions.
Voice mail
Get all your voice mail deposited in your Exchange mailbox and made available through Skype for Business on your PC, mobile device, and IP phone.