Mortgage companies gather loads of personal data from applicants and customers, making the security measures they put in place of the utmost importance. Traditional IT systems provide little (if any) protection from security breaches, theft or loss of hardware, or unexpected disasters. As a result, mortgage firms need to find solutions that will keep both their and their clients' information safe.
Mortgage company security is vital for sustainability, as no other factor has as much potential to ruin your business. Your mortgage company could employ the best loan officers in the country and provide industry-leading service, but it only takes one data security incident to seriously threaten the success and growth of your business. Between the possibility of litigation, the media exposure, the money lost from wary customers, and the time spent dealing with the damage and the recovery of lost data, a single breach could do irreparable harm to your business.
This is where ABT's cloud-based mortgage software solution, MortgageWorkSpace®, can help your company attain optimal security. Access Business Technologies has created a unique, comprehensive solution for mortgage companies to secure every level of their business.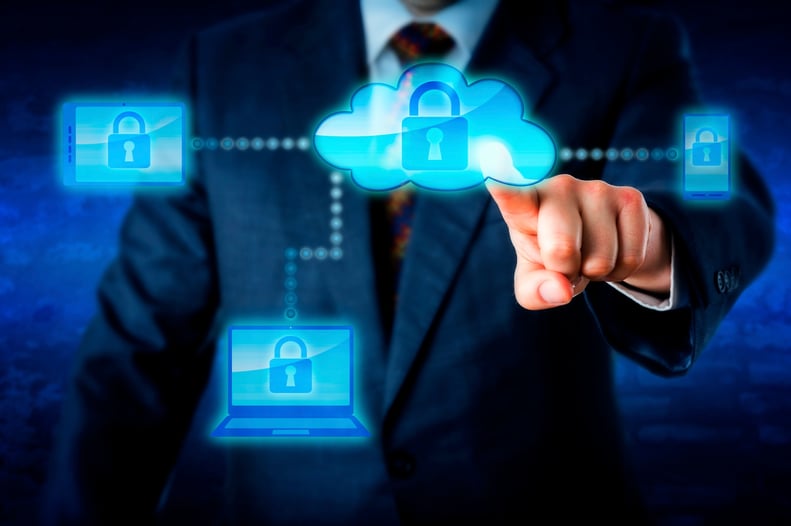 Here are three reasons ways ABT's cloud-based solutions provide the security mortgage companies need:
They provide a

central point of management

.

Everything is stored in a

secure location in the Cloud

.

They increase a mortgage company's

ability to prevent and respond to security issues

.
Central Point of Management
When a piece of hardware is stolen, hacked into, or destroyed because of an accident or disaster, managers can simply call upon ABT's support services from their central point of management. Even if all hardware in the office is wiped out in a disaster, users can access their MortgageWorkSpace® in the cloud, from any device, to manage recovery and security processes.
Secure Location in the Cloud
ABT's secure cloud servers make mortgage data instantly accessible and recoverable, from any device, in any location.
If a laptop is stolen in the night, all the sensitive information it stores is not only safe from falling into the wrong hands, but also able to be accessed remotely from MortgageWorkSpace's® cloud interface. Users then have the ability to remotely wipe the hard drive on the stolen or lost device, rendering it useless to a thief or hacker. Work can continue without much interruption, and client and company data remains secured and encrypted.
The ABT Mortgage Cloud removes security risks by simply placing all sensitive data in our secure cloud server. All of your business's documents are stored in your document vault in the cloud.
Improved Ability to Prevent and Respond to Security Issues
ABT is proud to boast a 97 percent customer satisfaction rate, and our ability to provide quick and expert support for security issues is a major part of that success. The mortgage industry, and the security issues facing it, are changing rapidly as technology continues to advance. This means that the security solutions mortgage companies implement must continuously advance and adapt as well.
Migrating to a cloud-based software like MortgageWorkSpace® gives mortgage companies the support and tools to prevent and recover from any security issue. With our excellent support staff and top-of-line encryption technology, we can help you prevent security breaches from occurring and respond swiftly in the incident that one does. Twenty-four-seven tech support is a great asset to have when trying to find quick answers to security issues that have occurred.
There are many other benefits of using our innovative solutions, but none is more important than reaching optimal security and compliance with your mortgage systems. MortgageWorkSpace® has made business easier and secure for the more than 500 customers we serve.
Seamless integration with our powerful partners, makes migrating your mortgage office to the cloud that much easier. Our experienced team has expertise in Calyx, JVI Solutions, Microsoft products, Office 365, and more. Your current software systems can stay in place and be managed more efficiently with the advanced tools available on your MortgageWorkSpace® interface. If you're interested in learning more, please contact us today.